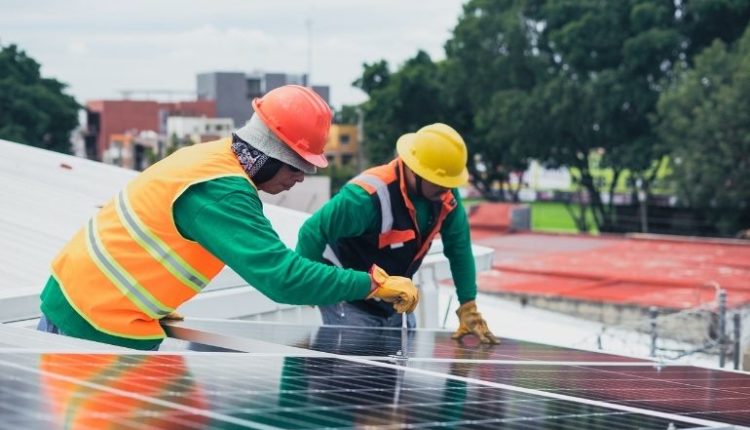 Diversifying the solar workforce through inclusive apprenticeships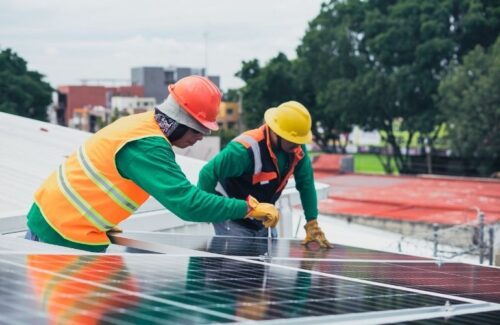 By Josh Christianson, Project Director, Partnership for Inclusive Apprenticeship
According to the United States Energy and Employment Report (USEER) 2021, much of the clean energy sector lost jobs during the COVID-19 pandemic, and the solar sector saw an 8% drop in jobs. In 2020, the industry started to recover, creating 560,000 jobs in the energy sector and an ongoing need for solar workers. As we turn the corner in 2022, experts are anticipating continued growth in solar jobs. A recent study from the US Department of Energy projects that the solar industry will employ between 500,000 and 1.5 million American workers by 2035.
Although they become increasingly optimistic about the future prospects, many industry leaders face major hurdles in recruiting and hiring experienced candidates to fill the growing number of clean energy jobs. As outlined in the 2021 USEER report, 88% of companies in the power generation sector reported, "It was either somewhat difficult (69%) or very difficult (20%) to find new employees." At the same time, the energy sector is "less diverse than the nation as a whole," and employers are looking for ways to build diverse, equitable, inclusive and accessible workplaces.
Apprenticeship programs designed to engage people with disabilities — and underrepresented groups in general — can play a critical role in building the solar industry's future workforce. This talent pipeline provides a cadre of trained and experienced applicants with diverse skills, knowledge and capabilities.
Bringing in diverse talent through an internship
About 26% of adults in the US have a disability, but only 29.1% of people with disabilities aged 16-64 have a job. People with disabilities can bring a wealth of untapped talent and diverse perspectives into the clean energy industry and fill jobs ranging from solar installers to systems engineers and market analysts. Actually, 10.7 million more Americans could enter the job market if companies would focus more on the full inclusion of workers with disabilities. An internship program designed to engage people with disabilities can create a diverse talent pipeline of valued employees and help build a more inclusive solar industry.
Apprenticeship programs provide participants with paid "earn as you learn" training through classroom instruction and structured on-the-job training with an experienced mentor. Inclusive apprenticeship programs can help take apprenticeships one step further. These programs are specifically designed to be accessible to and inclusive of all trainees, including those with cognitive, neurological, physical, mental health and sensory disabilities. In turn, recruiting and hiring these career seekers can help create more diverse, equitable, inclusive and accessible workplaces.
Launching an inclusive apprenticeship program can be an inexpensive way to help companies of all sizes diversify their workforce, increase productivity, reduce attrition and absenteeism, improve their brand image, and more. All of these factors can drive a company's mission and deliver significant benefits to its bottom line.
The value of inclusive apprenticeship
Creating an inclusive internship program can be an inexpensive way to build a diverse pipeline of solar workers. "The value of inclusive apprenticeships,A recently published source from the Partnership on Inclusive Apprenticeship (PIA), sums up the: crucial benefits that these programs can bring businesses, including:
A Path Forward: Steps to Creating an Inclusive Internship Program
For those businesses interested in creating inclusive apprenticeship programs, these five steps can help organizations kick-start the process and achieve their goals of becoming more diverse, inclusive, equitable and accessible businesses:
Step 1: Explore
Find out how apprenticeship programs can help prepare and educate the future workforce by learning about: the value of inclusive learning programs and how the Partnership on Inclusive Apprenticeship is promoting career paths in the clean energy sector.
Step 2: Build
Learn how to create an internship program or partner with an existing internship program. In addition, many states offer funding sources that can help businesses develop programs, provide financial support for solar workforce expansion, apprenticeships, and access to employment for job seekers with disabilities. Employers can pursue a variety of tax incentives and subsidy programs. Learn more about financing an internship program.
Step 3: Partner
Consider developing a new partnership to create an inclusive programme, possibly collaborating with industry partners, such as apprenticeship intermediaries. These intermediaries can connect learners and employers to help launch, grow, and maintain student programs. They are often led by industry associations, chambers of commerce, community and technical colleges, community organizations, labor management partnerships, and workforce development councils.
Step 4: Register
To discover how to register an internship program? with the United States Department of Labor or a state training company.
Step 5: Launch
Start an internship program by recruiting and hiring talented career seekers. Learn how to start a program and read "Designing Inclusive Apprenticeships: A Guide to Recruiting and Educating Learners with Disabilities."
---
The Partnership for Inclusive Apprenticeship (PIA) is a project funded by the US Department of Labor's Office of Disability Employment Policy. PIA helps inform and shape policies, practices and approaches to create a more diverse, equitable, inclusive and accessible workplace through apprenticeships. PIA works with all types of employers large and small, including those in the clean energy sector, to promote and improve inclusive apprenticeship programs that can help meet employers' talent needs.