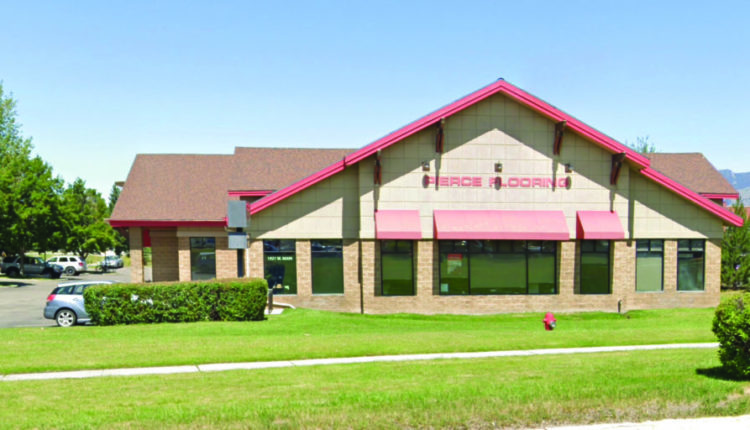 Dealers optimistic as signs point to strong 2022
Flooring retailers remain optimistic that the record sales achieved in 2021 will carry over into the early part of 2022, suggesting that demand for flooring remains ahead of supply chain disruptions, inflation and COVID-19 variants.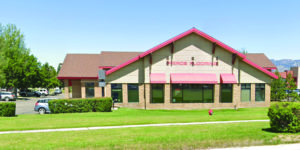 Since the spring of 2020, the flooring industry has benefited immensely from the stay-at-home economy ushered in by the pandemic and subsequent stimulus money pumped into the economy in 2021.
As for 2022, while no one can accurately predict the impact of COVID-19 variants, it is certain that there will be supply chain disruptions and inflationary pressures, just like this year.
"I suspect 2022 will be another solid year, just not at the pace of 2021," said Eric Langan, president/owner of Carpetland USA (The Langan Group), which has nine locations in Iowa and Illinois. "I think in the first quarter of 2022 we will see sales and traffic back to 2019 levels, plus inflation. see a bit of a pullback from late 2020 and 2021 levels in terms of sales. "
Others were more cautious about the future prospects given recent developments. "We are closing 2021 very strongly with more than 20% growth in both sales and profits," said Olga Robertson, president of the FCA Network Shorewood, Illinois.[However], we are now approaching 2022 with a new variant and the possibility of more lockdowns and travel restrictions that would put even more pressure on economic growth and especially inflation." According to Robertson, most retailers have seen growth, if only because of the number of price hikes this year – which she estimates have reached more than 25%, assuming they would pass it on to consumers. The good news, she noted, is that consumers still feel like spending money, as many have cash in hand or have made smart investments in the stock market. "However, inflation may be the outlier," Robertson warned. "Inflation is a burden on consumers, and right now it's those at the bottom who suffer the most from gas and food prices. But when it starts to affect middle and upper-middle income people, you're going to see them pull back."
Update on the backlog
Based on current activity and what's in their product pipelines, many floor sellers say business momentum will last at least through the first quarter of 2022, perhaps much beyond. As Greg Loeffler, COO of Pierce Flooring, which has three locations in Montana, explained, "We have really strong business in the pipeline heading into the new year, and current sales activity has only cooled down slightly, as we generally expect in December. We are very optimistic about our expectations for the first quarter of 2022 and have great optimism for all of 2022. New home starting is still very strong in our markets, driven to some extent by the migration of people seeking are to that primary or secondary residence in Montana. Existing home remodeling projects continue to be a big part of our business, along with strong sales in property management and commercial work. Our diversity should sustain our numbers and keep our business strong through 2022 ."
Where the real estate market remains hot, you are likely to find floor sellers trickling in. That was the case in Montana and is also the case in southwest Florida, where Montgomery's CarpetsPlus ColorTile includes Lakewood Ranch and Venice, two strong construction areas. "We have several ongoing contracts with our retirement communities that we expect to complete in the first two to three months of next year," said Mike Montgomery, vice president. "We already have two major projects on the books for January. Everything so far points to a robust first quarter with new projects. The high demand for real estate in our region has also enabled us to plan and forecast a rebound in retail sales already. The real estate market is very positive and both renovations and the marketing of houses were very positive. We are working with several real estate agents and custom remodelers who have projected jobs as early as March next year."
Some floor sellers said they are so busy they can't keep up with demand. "We have more work under contract than installers to install it," said Lauren Voit, president of Great Western Flooring in Naperville, Illinois. "We continue to limit our sales to keep up with our production capacity. This has been extremely frustrating, but we are grateful for the current demand."
The still encouraging news, retailers report, is that despite all the adversity caused by limited product availability and various raises, consumers are still buying. "Based on both business in the pipeline and current demand, I fully expect business to remain robust through at least June 2022," said Kevin Frazier, president of Frazier's Carpet One Floor & Home, Knoxville, Tennessee. "We had our best ever year in 2021, but I do expect '22 to be better than '21 – not by much, but by a few cents."
Not every flooring seller is ready to make such a bold prediction for 2022. Some are concerned that rising inflation, among other things, will dampen trade in the future. "Between the new COVID-19 variant, inflation, interest rates and supply chain issues, beating the 202 peaks will be a challenge," said Raffi Sarmazian, general manager at Sarmazian Bros. "But I continue to trust."
In some cases, the delay in production and shipping has prompted consumers to buy now rather than wait and potentially face delayed projects. Jeremy Wirges, co-owner of 3 Kings Flooring, Fort Wayne, Ind., has customers who wait longer and pay more for the product and are not discouraged at all from buying.
In nearby Rockford, Illinois, Carpetland USA is poised for a quick start in 2022. "We have finally released some major commercial projects that have been in the pipeline for over a year for contracts," said Kevin Rose, president/owner. "I am hopeful that retail will remain strong as we continue our extensive advertising to promote flooring and continue to gain market share from the available dollars that people have left."