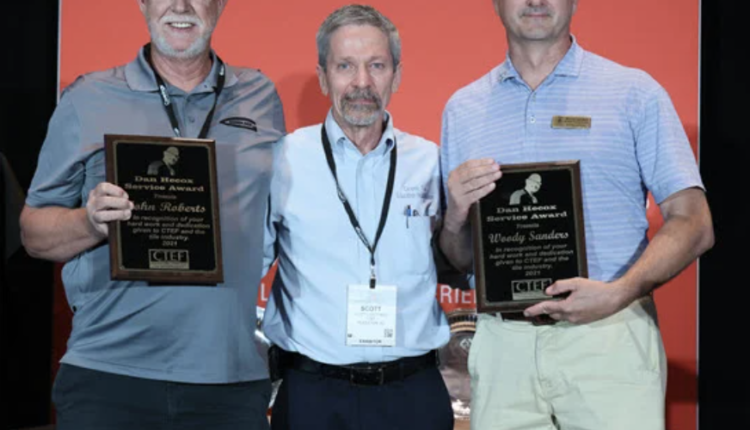 CTEF creates Dan Hecox Service Award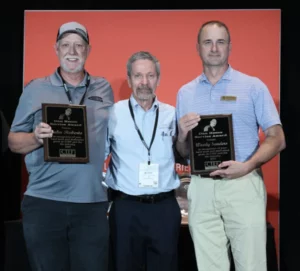 Orlando, Fla.—The Ceramic Tile Education Foundation (CTEF) created the Dan Hecox Service Award, presented annually at Coverings. The first recipients are John Roberts and Woody Sanders, two tile industry professionals and certified tile installers who are doing their best to support CTEF's mission to increase the quality of ceramic tile installation, the foundation said. They received the award here on July 8 at Coverings 2021.
CTEF said Hecox's passion, willingness to help, dedication to the tile industry and tile installation excellence were indescribable. He routinely volunteered to assist CTEF at trade events and conferences; he served as CTI Evaluator to expand the certification program; and he promoted tile installation best practices to interior design students so they could better specify tile projects.
After a short illness, Hecox passed away at the age of 52 on September 21, 2020. The Dan Hecox Service Award recognizes his strong service-oriented spirit in supporting CTEF and the tile industry.
"The Ceramic Tile Education Foundation's mission takes on special meaning when certified tilers like Dan Hecox, John Roberts and Woody Sanders give so much of themselves to inspire other installers to get better, educate specifiers to understand the complexities of installing tile and encourage the next generations to strive for industry best practices, methods and standards," said Scott Carothers, CTEF's director of certification and training. "The newly created Dan Hecox Service Award allows us to recognize those who, like Dan, embrace a vision of excellence for tile installation and inspire all CTIs to be a part of making that vision a reality."
Following are the recipients of the Dan Hecox Service Award 2021.
John Roberts CTI #1278
After nearly 40 years as a tiler and director of John Roberts Designs LLC, focused on high-quality home renovation, Roberts is now employed by the Beno J. Gundlach Company as a tool sales representative. In addition to being a CTI, Roberts is also a CTI evaluator and volunteers to train younger tilers at several NTCA workshops and at The Georgia Skills CEFGA.
Woody Sanders CTI #1295
Sanders is director of DW Sanders Tile & Stone in Marietta, Georgia. CTEF said Sanders fervently and generously supports the CTEF CTI and ACT tile installation certification programs, increasing their reach and visibility within the tile industry. Sanders sits on the NTCA's technical, educational, and business committees to direct the future of the tile industry.