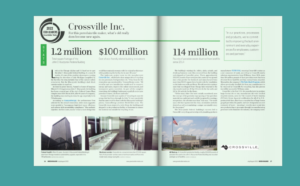 Crossville recognized as eco-leader – Floor Covering News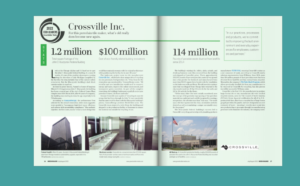 Crossville, Tenn. Crossville was recently recognized as an eco-leader by Green Builder Media. Crossville said its commitment to sustainability sets the standard for the domestic tile industry, and this recognition cements the brand's reputation as an environmental leader not only in the tile industry, but as a national manufacturer.
Crossville was recognized as one of eight national companies. Green Builder Media based its selections on the Platform's DISRUPT guidelines for accelerating the circular economy, including:
Design for the future
Integrate digital technology
Preserve and preserve what is already there
Rethink the business model
Use waste as raw material
Prioritize regenerative resources
Work together to create shared value
Environmental impact remains a key theme at Crossville. When the company started out as a tile manufacturer 30 years ago, its focus was on sustainability efforts because it wanted to do the right thing for the environment, the company said.
"Crossville's commitment to sustainability is the standard bearer for the domestic tile industry," said Lindsey Waldrep, VP of Marketing. "We continue to focus on leading the industry in sustainable initiatives to make porcelain tiles as green as possible by ensuring the health of the material and following high standards for responsible raw materials and conservation, as well as using recycled material in production ."
To learn more about Crossville's eco-leadership efforts, the company offers: full sustainability documentation for products and processes on its website so designers can specify Crossville with confidence.