CPS America opens new U.S. headquarters near Dallas, Texas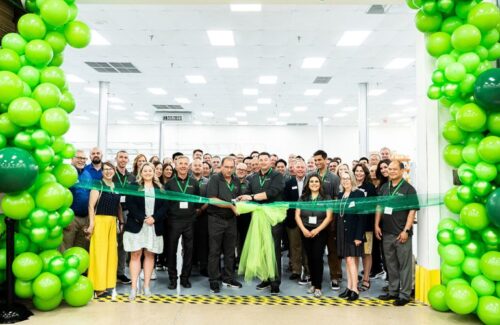 CPS America has announced the opening of a new US headquarters and innovation center near Dallas, Texas. The company says the new headquarters demonstrates a commitment to clean energy innovation in North America.
The new Innovation Center headquarters will house CPS Labs, the CPS America service team, Network Operations Center (NOC), and comprehensive warehouse services. The team will also provide on-site training to solar and energy storage providers.
"The CPS America team has worked incredibly hard to make our new headquarters a hub for innovation," said Bryan Wagner, general manager of CPS America. "Meeting the needs of our customers now and looking ahead to shape the future of solar and energy storage technology was our primary goal in designing this new space. We are ready to meet the future clean energy growth demands and the changes we will see in the coming decade."
The centrally located headquarters near a major metropolitan airport not only allows the service team to respond quickly for on-site customer support, but also allows customers to easily travel to Texas for hands-on training. CPS has been in Richardson, Texas, since it started an R&D lab in 2009.
The Operations Center (NOC) provides customers with peace of mind knowing that advanced monitoring and control are at their fingertips. The NOC is built for growth as the clean energy industry expands distributed network capabilities.
"Our expert team was often able to identify problems before the on-site personnel do," said James Oswald, CPS America Service Director. "Warning staff about unusual power patterns or implementing remote updates to conserve truck rolls has saved countless staff hours."
Last year, CPS sent more than 15,000 remote commands while maintaining inverters in more than 10,000 solar power plants in the US.
News item from CPS America