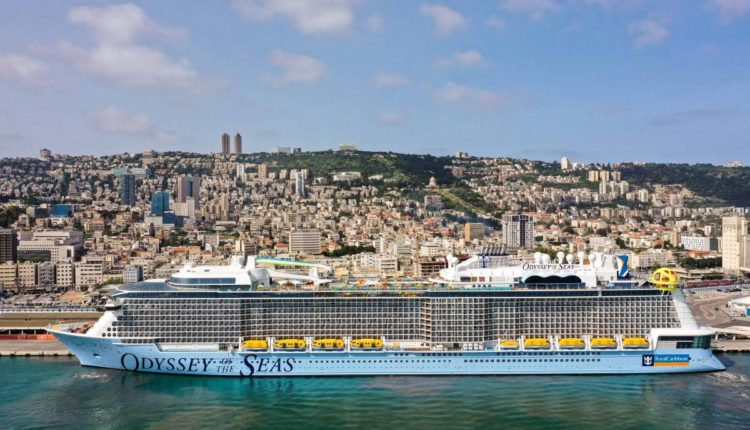 COVID-19 Infected Crew Disembarked Near Spain — Vax Before Travel
(Vax for travel)
A Royal Caribbean Odyssey of the Seas cruise ship had to make an unplanned stop off the Spanish island of Mallorca to drop off five crew members who tested positive for COVID-19, reported Anadolu agency on May 24, 2021.
According to the government of the Balearic Islands, the infected crew members will be picked up by Spanish ships and taken to a private clinic for quarantine. They are all asymptomatic.
Although the cruise ship can accommodate more than 4,100 people, it only carried about 1,400 crew and less than 100 passengers, according to Spanish media.
Previously, Josh Santarpia, Ph.D., associate professor at the University of Nebraska, recently led a study to identify virus risks onboard a cruise ship.
He said in one press statement published in February 2021, "The main purpose of the study was to try to understand the role of heating, ventilation and air conditioning (HVAC) in spreading particulate matter on a cruise ship, identifying a cartridge and how quickly it is filtered out."
The scientists wanted to determine the efficiency and effectiveness of the ship's air management and understand how aerosols pass through the HVAC system.
They carefully studied the airflow under different scenarios: when hallway and balcony doors were open and closed, between adjacent private spaces, ie guest and crew cabins, between separate public areas, such as the casino, restaurants and lounges; as well as within a single space.
The research confirmed the work of teams that the air handling units of the existing system reduce the transfer of aerosol particles between spaces, so much so that in most test cases it is exceptionally low and undetectable on surfaces and in the air.
"Our existing HVAC system is designed with several layers to continuously draw in the ocean air and filter it multiple times before it reaches our guests and crew. We are pleased to see that the study concludes that our robust system is effective in reducing transmission, "noted Patrik Dahlgren, Royal Caribbean Group SVP Global Marine Operations and member of the Healthy Sail Panel.
"By taking a scientific approach and implementing the recommendations of the experts at the University of Nebraska Medical Center and the National Strategic Research Institute, we have created an environment that is even safer for our guests and crew. And we did that without compromising on their comfort – which is always in mind as these are our guests' vacations and our crew's home at sea. "
Upgrading HVAC systems was one of the critical recommendations the Healthy Sail Panel made to the cruise industry.
Royal Caribbean Group is the company name of Royal Caribbean Cruises Ltd. Royal Caribbean Group owns and operates three global cruise vacation brands: Royal Caribbean International, Celebrity Cruises and Silversea Cruises. Royal Caribbean Group also owns a 50% joint venture that operates TUI Cruises and Hapag-Lloyd Cruises. Together their brands operate 59 ships.