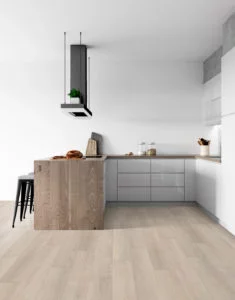 COREtec rolls out Soft Step underlayment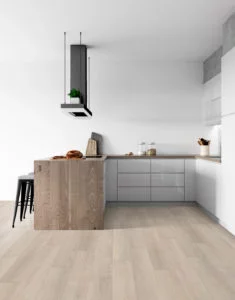 Dalton—COREtec has introduced a new bonded underlayment, Soft Step, which will stand out for its quiet, warm and durable benefits. The new subfloor joins COREtec's existing cork subfloor. On August 8, the new subfloor was officially released to the public.
"As we did consumer research after the onset of the COVID-19 pandemic, we learned that while our consumers still crave style and design, there was a greater desire for noise reduction, comfort and durability," said JulieBeth Fisher, director of marketing. for COREtec. "So we created Soft Step to meet those needs.
Research conducted by the brand shows that the Soft Step rating is 70% better in noise reduction compared to other LVP options and 450% better in heat compared to SPC products. In addition, the subfloor itself is sustainably made from 100% recycled plastic bottles. Soft Step will be featured in 10 styles that fall under COREtec's Original collection, meaning the subfloor will be attached to a WPC core, adding to Soft Step's impressively quiet and warm benefits.
Styles with COREtec's Soft Step backing include:
Conch Ash
Vintage Taupe Ash
flax ash
Midnight Oak
Cerith Eik
Miss Oak
Sand Dollar Oak
Blonde Oak
Parchment Oak
Sea Salt Oak
These styles will be featured in 9 inch x 72 foot x 10 mm specifications.