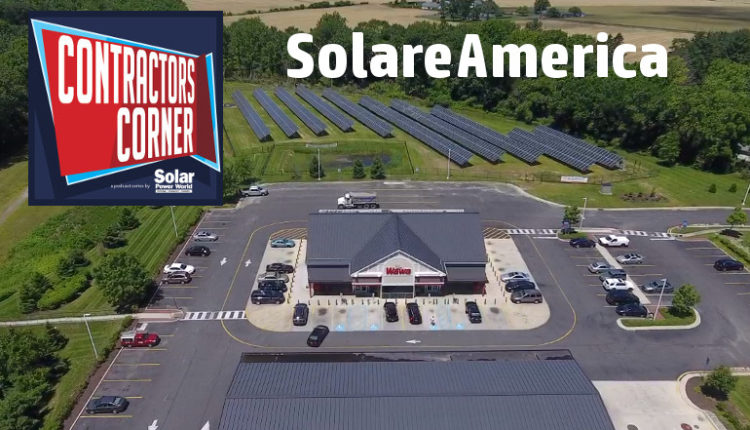 Contractor's Corner: SolareAmerica
Large multi-site contracts can boost a solar installer's position in the industry, but for: Solar America, a partnership with the Wawa supermarket chain that only builds on the legacy of the 12-year-old company.
In this episode of the Contractor's Corner podcast, John Scorsone, president of SolareAmerica, talks about the solar canopies and ground-mounted gas pumps involved in the Wawa project portfolio, and how it has given the company a push for the emerging EV charging market also.
Part of the interview is below, but be sure to listen to the full podcast for even more insight, including how COVID-19 is still impacting product offerings today.
Find the Contractor's Corner podcast on your favorite podcast app.
---
How did SolareAmerica come about?
I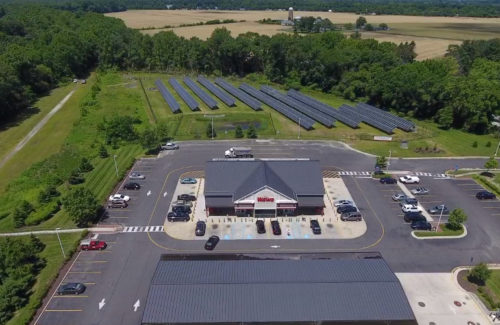 It came about through my 12 years of experience in the oil and chemical industry. I was on the dark side for a while. I always had a large area, including California, and on my trips back and forth to California I noticed what was going on with deregulation and how solar energy was becoming viable. So I got interested, but why it became an obsession was how solar energy was historically similar to how the oil industry started out – basically they ran out of whales and needed a source of kerosene. So they found a place in Western Pennsylvania that was famous for oil, and lo and behold, the oil industry began. For me, solar energy was a similar situation. Now we are in the 21st century and solar energy is going to replace coal, gas and hopefully all fossil fuels. I ended up taking classes for sustainable energy design. When I left the oil industry, I started another company, but always had solar energy in mind. I decided to pull the trigger and officially launch SolareAmerica in 2009.
How did awnings and carports become an early niche for SolareAmerica?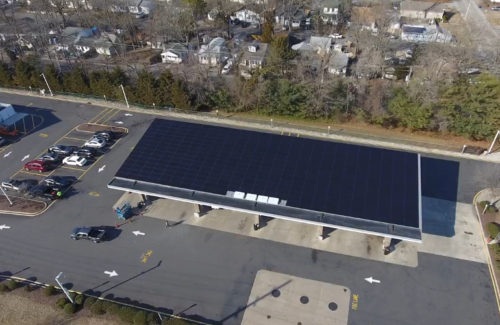 I still don't like aesthetic carport designs. We had customers who wanted to go solar, but didn't want to put them in their parking lot. So we, as a can-do company, decided that we would find the solution. We fully expected that there would be another company with a solution that was better than carports, but we discovered that there is none. We teamed up with an MIT engineer and came up with our own design that we've since applied for a patent: a long span canopy. It arose from wanting to satisfy a customer need and having to invent something.
Are you installing EV chargers?
That is now the hot topic in 2021. I don't believe we're talking to a customer who doesn't ask us about car charging and awnings. It is currently a huge growth industry. I think [EV chargers and energy storage] grow up together. As the electric vehicle market continues to grow, charging stations will obviously have to follow suit. As for the use of batteries in the home or commercial, they will follow suit as the price of batteries will fall with the increasing battery usage in the automotive industry.