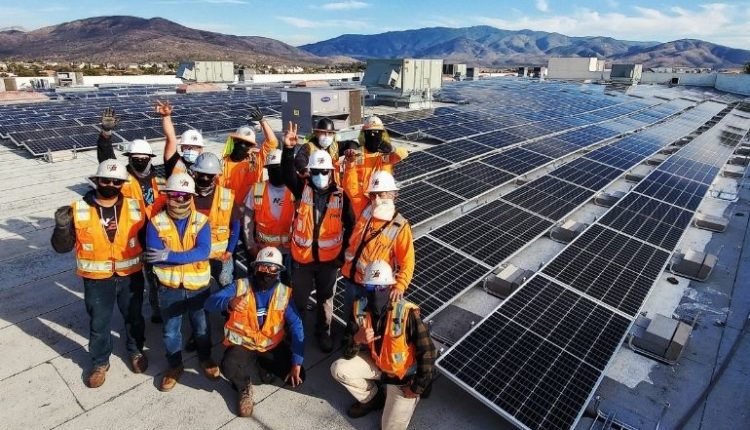 Contractor's Corner: New Era Electric
Sean Bright has worked as an electrician since graduating from high school, eventually landing in the commercial electrical space at high-rise buildings and restaurants. He was aware of the presence of the solar industry in Southern California, but like many electricians he knows, he thought it was a gimmick and not viable.
But that changed after a conversation with his best friend at solar carport company M Bar C.
In this episode of the Contractor's Corner podcast, Bright talks about taking a big risk to launch New Era Electric in 2020 amid a tight job market and how his company has found its place in the small C&I market.
An edited portion of the interview is below, but be sure to listen to the full podcast for more insight into building a new solar company that stands out in a saturated market.
Find the Contractor's Corner podcast on your favorite podcast app. Thanks to this month's sponsors, scanifly and CompanyCam.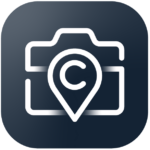 Of CompanyCam, every photo and video your employees take during a job is automatically and directly organized by location synced from the field to wherever you are.
---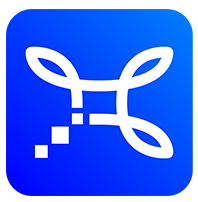 scanifly is the only drone-based solar energy software focused on automating the research and design phases of the lifetime of your solar project.
SPW: How did you get into solar energy?
Sean Clear: I'm a lifelong electrician – somehow it's been 30 years, I don't know how that happened.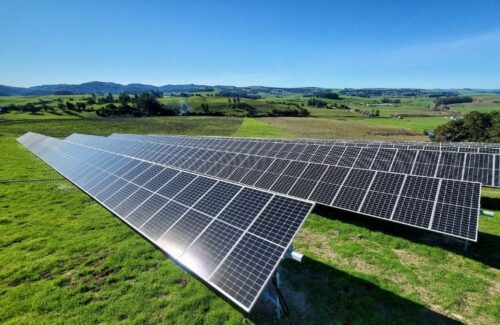 It was interesting because I would say that about 10 years ago when I was really introduced to solar, I felt that solar was a gimmick. As an electrician, I think there was a sense that solar electricians weren't real, and it was kind of a gimmick, solar wouldn't last long, we were the real electricians doing high-rise buildings.
About six years ago, one of my best friends, who owns M Bar C Construction, we got talking and I really discovered how lucrative the industry was. That time it dawned on me that this is here to stay. This is something we need, this is not only good for the environment, but for the construction industry as a whole.
In 2020 we decided to open New Era. We saw the need for this, we knew there were contractors. I've been able to attract some really good, talented people who specialize in the solar industry. We knew what we were doing, and it just blossomed ever since.
What was it like to hire skilled workers in this industry?
The workers I got almost bankrupted us, to be honest. When I started this under a different name five years ago, it was me and two people and we weren't necessarily focused on solar, but we had the opportunity to go solar.
There was a company, and they will remain nameless, that went bankrupt at the same time. I had two employees and they had about 25. So me and my partner decided we would hire all those people, and we had one job. And that one job was I think 500 kW or something like that. We literally put 25 people on one job because we had nothing else for them while we were building our backlog. It was a big expense, but we saw an opportunity there that we couldn't pass up and we really believed that opportunity would come.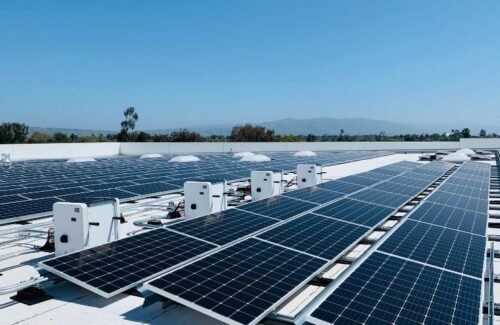 It almost bankrupted us because of that delay between rushing to get contracts and getting those jobs. In the solar world, these orbits don't start very quickly. There are a lot of loopholes that you have to go through, so we hear about a job and it starts four months later. That was not the case in my background. We'd hear about a job and they'd want you there the next day, that's how fast the commercial electrical world was when you're doing high rise buildings or restaurants or something like that.
But that's how we grew from one day to the next into a 25-person company. It was still difficult to get all those guys to work, but we saw the need. Labor in California is tough, so it's like we're going to get these guys or they'll be gone tomorrow, so we have to make a decision real quick.
Now, the work is plentiful and they've seen it and it's very rewarding to them.