Contractor's Corner: Got Electric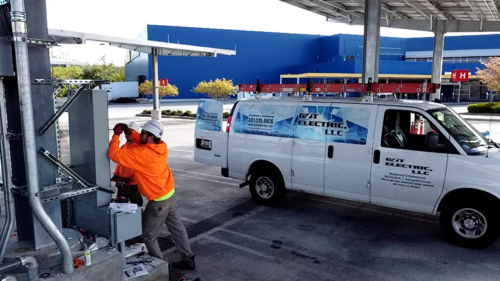 Grant Gotlinger was looking for a change of pace after working as an electrician in the Maryland area for 19 years. When his company was approached to help install the electrical portion of a solar project atop a Kohl's department store, he agreed. That project launched a new beginning for Got Electric in the fast-growing solar industry.
In this episode of the Contractor's Corner podcast, Gotlinger talks about how the company has grown and expanded its service offering, even amid a tumultuous time for the industry and the economy in general.
An edited portion of the interview is below, but be sure to listen to the full podcast for more insight into the struggle to retrofit solar projects and Gotlinger's hopes for more integrated solar new construction projects in the future.
Find the Contractor's Corner podcast on your favorite podcast app. Thanks to this month's sponsors, scanifly and WAGO†

WAGO pioneers CAGE CLAMP spring-cage connection technology and a comprehensive range of interconnection, interface and automation solutions for the solar industry.
---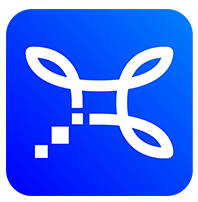 scanifly is the only drone-based solar energy software focused on automating the research and design phases of the lifetime of your solar project.
SPW: How did you get into solar energy?
Gotlinger: In 2006 we started Got Electric. Around 2008, the economy started to suffer. A New Jersey company called us and asked if we could help them set up a solar energy project on top of a Kohl's department store in Eldersburg, Maryland.
That's how we ended up with solar energy. The [next] project we did was a 280 kW plant for SunEdison in 2008. And from there we basically rode the "solar coaster".
When I got into solar it was perfect timing as I have been an electrician since I was 19 years old. When you work in a field for so long, you start to get bored. So solar energy kind of helped with that and helped us move forward.
How much of your business is solar now?
I'd say it's probably 70% of what we do. We specialize primarily in the C&I space related to putting solar in schools, we do quite a few in Virginia. And then we migrated into doing some utility projects in Pennsylvania and Maryland.
How do you win a contract to install in a school?
You should be aware that many of these entities have major security issues. We are very careful when bidding on these projects to understand what those requirements are.
At this point, we've changed the way we approach it. We kind of say, 'Hey, look, this is how we want to build these projects. We recommend that you listen to us because we have the experience.' And in that way we have added a valued technical aspect to the bidding process.
It's hard to get into this industry, but the guys we have are seasoned and experienced, and it takes a lot of understanding of the environment you're in to be successful in it.
What has been the most rewarding moment of your solar career?
We've had a lot of firsts in this state where – with the help of EPCs like Standard Solar and then SolarCity – we've built some pretty cool projects. We migrated from electrician to EPC. Opening a second office in Harrisonburg, Virginia was a big deal for us. We've actually doubled in size and we now have close to 50 employees, so that was kudos.
We built a 19 MW ground-mounted tracker in Pennsylvania, which was our largest project to date. That was a big achievement for us, but some of the most difficult projects usually aren't. The most difficult ones are usually the smaller ones that are in a facility with pretty high security where not everyone can get to the site.