Contractor's Corner: Carolina Solar Energy
Carolina Solar Energy is a solar energy pioneer in his home state of North Carolina. The company was founded in 2004 by Richard Harkrader, who worked to first Renewable Portfolio Standard legislation to the state in 2007. After more than ten years leading the company, his daughter Carson Harkrader joined the company and took charge as CEO.
Carson's background in global diplomacy, business management and wind energy has helped her grow Carolina Solar Energy into new states and create new opportunities for solar energy development, sometimes against all odds.
In this episode, Harkrader talks about the importance of engaging with local communities to advance large-scale solar projects and the commitment to solar policies that have contributed to Carolina Solar Energy's success. An edited portion of the interview is below, but be sure to listen to the full podcast for more insight into the state of solar energy in the Southeast.
Find the Contractor's Corner podcast on your favorite podcast app. Thanks to this month's sponsors, soltec, American Wire Group and scanifly.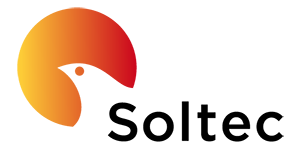 Soltec is a global and vertically integrated company specializing in the production of solar trackers.
---

American Wire Group is a single source supplier of wire, cable and accessory solutions for the energy transmission, distribution, substation, solar, wind and battery markets.
---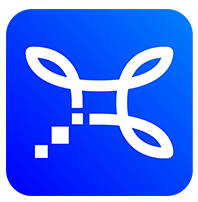 scanifly is the only drone-based solar energy software focused on automating the research and design phases of the lifetime of your solar project.
SPW: Your team develops projects in three states: North Carolina, Virginia, and Kentucky. Can you tell me why those three states and not South Carolina?
Carson Harkrader: Carolina Solar Energy was founded here in North Carolina by my father. He started the company in the early 2000s and was part of a small group of people who helped North Carolina pass legislation that was the Southeast's first sustainable portfolio standard (RPS). North Carolina is our home state where I grew up, and we had a legislature at the time that was willing to pass that legislation, which went on to help North Carolina become one of the top states in the country for solar energy.
The company was born and raised here and most of our projects that we have developed are located here. We first spread from North Carolina to Virginia and then to Kentucky about three years ago. We've never been to South Carolina – we've looked at it a number of times, but I've always been against the idea for two reasons. One, that there were just a lot of solar developers already very active in South Carolina, and a lot of competition. Our company has always been trying to find small niches where hopefully we will get to market early and maybe get ahead of many of the other developers that will come after us.
The other reason is that here in the Southeast, in the regulated markets, you have to interact with the legislature and utility committees in the states where you operate so much that it really takes a lot of time and resources. While moving to Virginia and Kentucky, those states come under the PJM Interconnection Region, which sets many of the rules governing how we operate. Then the projects can freely sell their power on the market.
We're still doing a lot of policy work, especially in Kentucky, but it doesn't feel like we have to keep our finger on the pulse every day like in a state like South Carolina.
What has been the most rewarding moment of your career at Carolina Solar Energy so far?
We had a 50 MW project in eastern North Carolina in what's called the extraterritorial jurisdiction (ETJ) of a very small town called Grifton. We had to get our permits for the project to go ahead and we faced some pretty stiff local opposition there. We really had to spend a lot of time on that project, working with the mayor and the city council to talk about the benefits of the project for the city. We were able to show that if the city annexed this project, this small city that was really struggling would make just over $1 million in increased property tax revenue over 30 years.
We had city council meetings where 100 people opposed our project, very upset and concerned. But by bringing in our expert witness, talking about what the project was going to be and sharing pictures, we were able to slowly explain to people what a very low impact the solar project would have. We suggested some pretty major setbacks from the neighborhood that was most concerned and then the neighbors on the other side of the project basically said, "We really want this project, we like the fact that this area is quiet and we want that it will stay that way and we would much rather see the solar project come in than a major residential development."
By working step by step, we were able to obtain our permit. I think I went out almost 20 times over the course of almost a year. It's really worth being a part of these local communities and hearing the mayor now talk about the project's tax revenue and what it means for the city.
What's stopping you from developing more projects?
The biggest limitation we face is the interconnection. The best locations for solar are those that don't require major upgrades, or hopefully transmission grid upgrades. So if we can find a project that can use what we call "available capacity" – existing transmission or distribution lines – you just have to pay for the actual cost of adding new hardware to get the project on the grid. Close. Most of our projects in the Southeast have been those kinds of projects, but they're getting harder and harder to find as more solar and wind energy has entered the grid. That "available capacity" has been used up and that makes projects more expensive to link.