Contractor's Corner: Built Well Solar
Well-built Solars founder Dan Sabia was a veteran and first responder at Ground Zero on 9/11. He saw firsthand the destruction and conflict caused by America's dependence on oil. He started thinking about the little solar-powered calculator he was using when it was deployed and wondered why the country wasn't using this technology to become more energy independent. He became determined to learn more about it and install solar panels on his own house. More than 20 years later, this passion has helped Sabia grow a solid solar business in New York's Long Island – a company built on World's Solar Energy Top List of Solar Contractors every year since its inception.
In this episode, Sabia talks about creating a solar market on Long Island and why customers continue to choose a smaller, local contractor over the big national names. An edited portion of the interview is below, but be sure to listen to the full podcast for more insight into Built Well's vision for an electrified future.
Find the Contractor's Corner podcast on your favorite podcast app. Thanks to this month's sponsors, scanifly and Aptos solar technology.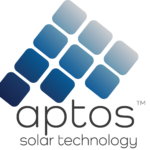 Aptos solar technology is a manufacturer of high-efficiency solar panels that now introduces a new high-performance MAC-800R dual-unit microinverter built for easy system integration and cloud-based monitoring.
---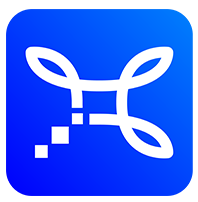 scanifly is the only drone-based solar energy software focused on automating the research and design phases of your solar project's lifetime.
How did you get into solar energy?
It actually started back in 2001. I was a 9/11 first responder over there for about two and a half weeks. My expertise was in nuclear biological chemical weapons, and what I got out of that, everything I saw — this whole thing is about our dependence on foreign oil. Here we are in wars fighting for oil when we have all the roofs of school districts in the United States, city roofs, city roofs, plus all the houses that could run on solar energy.
When I was in the military, I had a solar calculator. In the middle of the forest, you open it and then it's on, it's alive. I said, "Well, this is just a great invention." And I always had a passion that I wanted to do solar on my own house. After 9/11 I came home and went to a… Solar Pioneer Program. I had taken the course; I have a background in architecture and engineering and I went ahead and put solar power on my house. When I did, neighbors and friends started asking, "What's this all about?" I've probably done seven or eight friends houses on the weekends with helpers and stuff. Twelve months later, I said, "I think I'm in business now."
The first thing I noticed on your website was that you never knock on doors. Why is that important to your business?
We have been around for 21 years and in the past 21 years we have joined many organizations, won many awards and isolated ourselves. We're actually doing Nassau and Suffolk County – that's 110 miles long and thousands of homes here to do solar. We have no pressure when we meet a client; we don't make cold calls and we don't knock on the door. It is word of mouth and through organizations; we do minimal advertising and it has been very successful for us. We've been at it for so long that we're getting directions from the parents who do their sons and daughters' homes.
There is 40 years of solar energy to do here and there is enough space for everyone. There are more rooftops on Long Island and we have the second highest electricity rates in the country, so payback is about four and a half to five years. It really is a no-brainer.
What's stopping you from installing more solar power?
We have 47 different construction departments that we deal with, and I'd say there's probably only five or six that use the same paperwork, so you have to go to that construction department and they all have a stack of paper that you need to fill out. In New Jersey, they have a state department, so all the paperwork is the same.
But here [in New York], there are many locations and that is going to be an expensive affair. You almost have to become a professional in every construction department to know what you need.
We are also currently uncertain about the future of tax credits. We're all sitting here wondering, "Where will it be?" I'm not talking about January next year, but where will it be in the next three to four years?
I have to say that New York State has really stepped up. We have a $5,000 tax credit from the state and 26% federal, but it would be nice if it goes back to 30% like it was a few years ago.
The supply chain issues are also holding us back from growing. We now have three lanes here, all inverters installed, racks installed, waiting for the panels to come. But we've maneuvered a lot in 21 years. We've been through Hurricane Sandy, we've had COVID, we've been through… I don't know what's coming, the tidal wave?