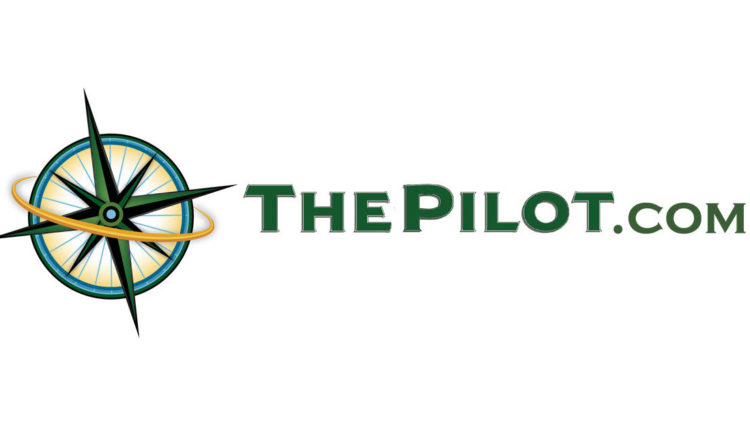 Construction Classes to Begin at SCC in August | Features
Responding to the ever-growing demand for skilled construction workers in our region of North Carolina, Sandhills Community College has made a vigorous effort to advance its construction and trade programs. In August, students can begin training for a career in plumbing, construction management, and HVAC through SCC's Continuing Education Career Training Department.
"NCCER Construction Project Management" provides students with the skills needed to work as a construction supervisor or foreman. Management skills in people and problem solving, planning, estimation, safety oversight, scheduling, cost control and resources are taught.
Held on Tuesdays and Thursdays, Aug 17 – Dec. 9, from 6-9pm, "NCCER Construction Project Management" costs $185 plus the cost of text.
"NCCER Core Essentials Plumbing Level 1" introduces the plumber profession, plumber safety, plumbing trade tools, plumbing math, plumbing drawings, and plastic pipes and fittings. Copper pipes and fittings, cast iron pipes and fittings, steel pipes and fittings, sanitation, introduction to drainage, waste and venting systems (DWV) and water distribution systems are covered.
Held Monday and Thursday, August 19 – May 12, from 5:30-8:30 p.m., at the Caddell Training Center in Carthage, "NCCER Core Essentials and Plumbing Level 1" costs $370 plus the cost of text.
"NCCER HVAC Level 1" includes Introduction to HVAC, Commercial Mathematics, Basic Electricity, Introduction to Heating, Introduction to Refrigeration, Introduction to Air Distribution Systems, Basic Copper and Plastic Pipe Practices, Brazing and Brazing, and Basic Carbon Steel Pipe Practices. The requirement for this class is "NCCER Core Essentials."
Held Monday and Thursday, Aug 16 – Dec. 16, from 6:30 pm, and a Saturday class from 8:00 am to 12:30 pm, at the Caddell Training Center in Carthage, "NCCER HVAC Level 1" costs $185 plus the cost of text.
"General Contractors Update and CE" provides general contractors with the necessary eight hours of continuing education required to renew licenses. Electives include Resource Control, Quality Assurance, and Estimating and Cost Control.
Held on Saturday, August 14 from 8 a.m. to 5 p.m., "General Contactors Update and CE" costs $75 plus a $35 GC fee.
New facility at SCC
Expansion at VCA is not only due to the number of construction classes offered; A new $1.2 million facility of 4,400 square feet has been constructed at the Larry R. Caddell Center in Carthage. This structure has been specially designed for teaching subject matter.
Funds for the building were provided by the Golden LEAF Foundation, the William L. and Josephine B. Weiss Family Foundation, the Palmer Foundation, Peterson Funds of the SCC Foundation, the American Red Cross, and SCC Workforce Development funds.
"The availability of a skilled workforce is a critical part of a community's economic development strategy," said Golden LEAF President, Chief Executive Officer Scott T. Hamilton. "The Golden LEAF Foundation is proud to help move the economic needle by increasing the available pipeline of skilled construction workers for employers in Moore and Hoke counties."
Registration
There are still places available for these classes. To register, call Continuing Education at (910) 695-3980 between 8:00 AM and 5:00 PM Monday through Thursday and 8:00 AM to 12:00 PM on Fridays. All major credit cards are accepted. Pre-register at sandhills.edu/cereg. Pre-registrations must be made two days before the start of the lesson.
Autumn break
A fall semester SCC FlightPath publication has been emailed to all homes in Moore and Hoke County and posted on the university's website. It contains information about all curriculum programs and continuing education classes starting from August to December.
Curriculum classes begin on August 16. In addition to the traditional 16-week semester, there are two eight-week sessions, one starting on August 16 and the second on October 14. Students can attend eight-week sessions. These eight-week online and hybrid classes can lead to an Associate in Arts degree or three Business Certificates with additional program classes to be added in Spring 2022.
CCP lessons for high school students
High school juniors and seniors can take free VCA classes by enrolling in the Career and College Program (CCP). The program has 47 career engineering pathways, 54 college graduate courses, 10 continuing education pathways in Hoke County, and 11 continuing education pathways in Moore County. High school students can contact their counselor for more information or follow the "Programs" link on the college home page and then click "High School Programs."
High school students who successfully complete four CCP classes are eligible for the Sandhills Pledge. This program offers two full years of classes right after high school graduation at no cost.