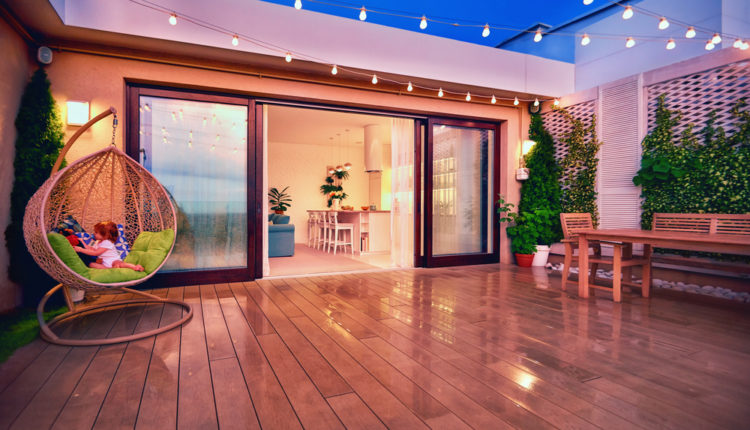 Composite versus Wood Decking – Best Rate Repair
"Wood or composite?" This is one of the most important questions homeowners ask when it comes to deciding on the best type of decking for your next home project. At the Best Rate – San Diego Balcony and Deck Repair, we can help restore your existing decking or help you decide on the design and materials for a brand new outdoor addition.
Not only does Best Rate provide an in-depth analysis of your home or the current condition of the decking, we can also help you choose decking material and provide recommendations and solutions to create your dream decking.
In general, there are two main categories when it comes to decking material:
Composite decking
Wooden terraceLet's discover both!

Composite decks
Southern Californians are lucky enough to live in one of the most temperate climates in the world. While we tend to be light on rain, the sun takes its toll when it comes to rot. Fortunately, composite is incredibly resistant to fading, degradation and general wear and tear of wood decking materials. In a nutshell… artificial decking means less overall maintenance, leaving more space for free time!
Advantages of composite decking
Safer – The composite decking materials we offer meet Southern California fire rating standards.
Resistant to pests and rot – Composite materials help eliminate damage from termites and other pests and do not retain moisture or mold like wood fibers.
Low maintenance – Since composite materials do not need to be sanded, painted or stained, maintenance costs are much lower.
Environmentally friendly – Many composite decking materials are made from recycled plastics and other components.
Disadvantages of composite decking
Higher price – Composite is generally more expensive.
Less organic – Composite materials have come a long way, but often lack the natural grain and appeal of real wood decking.
Still needs regular maintenance – Even composite still needs some maintenance.
But what's even better… composite isn't just for decks! Composite can also be used for balconies, walls and other residential projects. At Best Rate, we offer two popular composite options:
trex – an eco-friendly option made almost entirely from recycled materials (95%). These materials are also carefully processed to ensure that you receive only the highest level of quality and performance. Most professionals agree that this type of decking outperforms wood and requires much less maintenance, helping to reduce your costs over time and helping the environment!
optical fiber – Another sustainable option: Fiberon sheets may be synthetic, but they can fool you! The warm tones and grain patterns mimic those of real hardwood, only without the fading, warping, and rotting that you get with the real thing.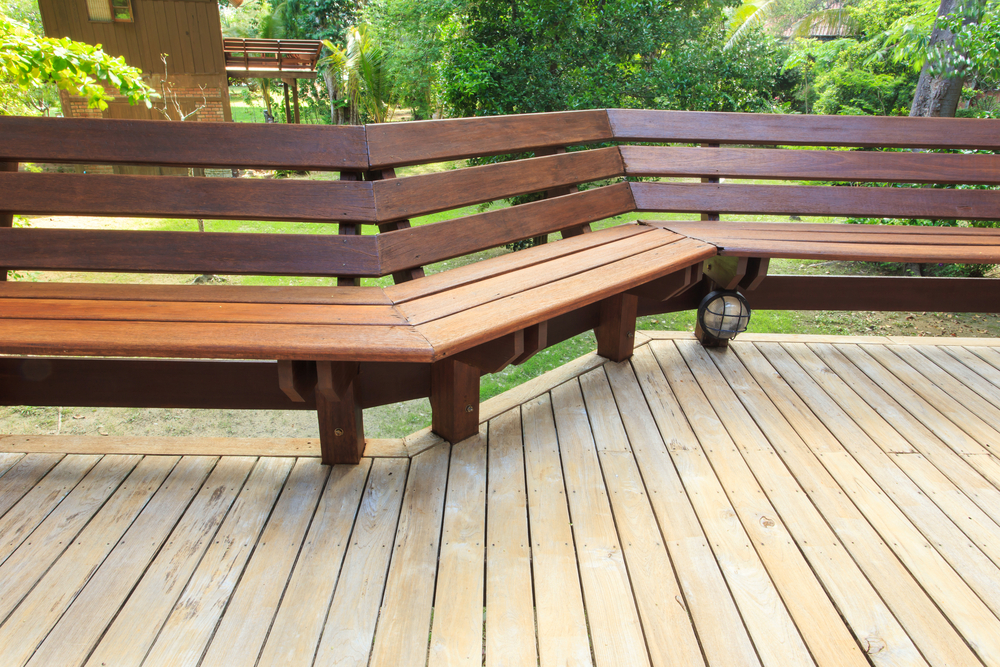 Wooden decks
Who doesn't like a natural wooden terrace? It's hard to compete with the natural warmth and appeal of organic materials. At Best Rate, we offer you a variety of wood grains to choose from that can add a unique aesthetic to your outdoor spaces. For a new terrace we usually use cedar, Douglas fir, sequoia and tropical hardwood.
Although even pressure treated wood or decking surface that has undergone staining is prone to degradation if not properly maintained. Wood decking needs a lot of TLC. To ensure you protect your investment, regularly power wash, stain and seal your natural surfaces every one to two years.
Advantages of wooden decking
Environmentally friendly – Less material is usually needed and old wood breaks down easily, so it is naturally environmentally friendly.
Lower cost – Vs composite, the natural route is much more budget friendly.
More organic – A wooden terrace gives a nice, natural feeling.
Disadvantages of wooden decking
High maintenance – Because even treated wood and decking is susceptible to wood rot, warping and insect damage, more maintenance is required.
Can be dangerous – Wood versus composite generally offers slightly less safety when it comes to fire and can increase fire concerns in zones with a lot of fire
Schedule a deck assessment
Most homeowners ask, "Should I go for real wood or go for composite?" The good news is that we can help you maintain your beautiful new patio, whichever option you choose! Best Rate also offers the following maintenance and preventive services, such as:
Cover vigorously wash and clean
Cover again
Reseal cover
Deck refinishing
Remember, whether you have a composite or natural wood decking, it is absolutely essential to have an annual assessment of your decking or balcony done, especially if there has been bad weather or heat.
About our team
We have been serving San Diego since 2002 and have over 1,000 satisfied customers. At Best Rate Repair, we pride ourselves on getting the job done right and on time. Our team of contractors and estimators is Deck Evaluation Certified by the North American Deck and Railing Association (NADRA). We are proud to say that more than half of our revenue comes from customer referrals. Get started on your composite decking project today by calling our team.