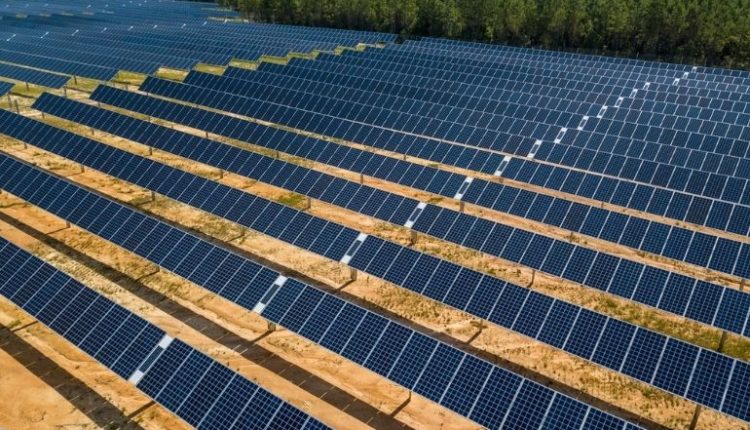 Competitive Power Ventures breaks ground on 100-MW Pennsylvania solar project
Maple Hill Solar, a planned 100 MW solar power plant in Portage Township, Pennsylvania, has begun construction from the developer Competitive Power Ventures (CVP) with the support of Gemma Power Systems.
"CPV is delighted to continue with the Maple Hill Solar project, which will help modernize our electricity supply and improve its sustainability," said Sean Finnerty, executive VP of CPV. "We are grateful to partner with the Township of Portage and Cambria County as we lead the competitive energy industry towards clean, efficient and renewable generation without compromising reliability."
The solar park is located on the site of a former coal mine and is expected to start generating electricity in May 2022. Maple Hill Solar will consist of Talesun 530-W dual solar panels and will use uniaxial tracking to maximize energy production.
"We are delighted to join the project that brings a former coal country to a clean energy company and to see the superior quality of Talesun products recognized alongside our experienced services," said Yabin Xing, president of Talesun North America, "This partnership will strengthen Talesun's expansion in the US market and marks another important milestone in our journey to accelerate the adoption of a low-carbon economy worldwide."
About 250 jobs are expected to be created during the construction phase of Maple Hill Solar.
"The news that CPV is going to put another project under construction is a strong step for our economy and our environment," said Representative Frank Burns. "Not only are we proud that the Maple Hill project is located in Cambria County, but we are also pleased to continue to put former coal land to good use – generating jobs, tax revenues and clean energy for the region."
News item from Competitive Power Ventures