Company now behind Solar4America brand name takes over former Sunergy module plant in California
SPI Energy, the global energy company that has purchased a list of contracts from bankrupt California solar installer PetersenDean, has announced it has acquired the lease for the former Sunergy solar panel plant in Sacramento, California, and expects modules to be installed by the first quarter. production for the US market. 2022.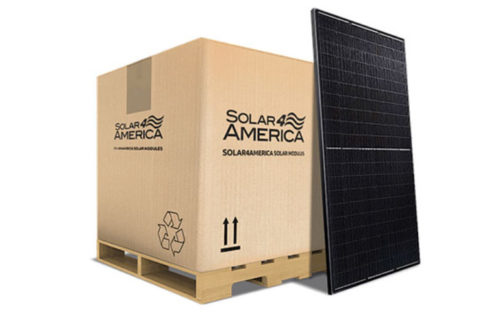 Sunergy California, the US manufacturing arm of China Sunergy Co., filed for Chapter 11 bankruptcy in January 2021. The company manufactured CSUN and ASUN branded solar panels from its 400 MW capacity plant in Sacramento.
Founded in 2006, SPI Energy is engaged in EV, solar and storage solutions and recently relocated its global headquarters from China to California. Through its SolarJuice (residential solar supplier), SPI Solar/Orange Power (commercial and utility supplier) and EdisonFuture/Phoenix Motor EV (electric vehicle sales) divisions, SPI Energy has operations in North America, Australia, Asia and Europe.
When California solar installation company PetersenDean filed for bankruptcy in 2020, SPI Energy and SolarJuice purchased a list of yet-to-be-built residential solar contracts from the former installer. SPI Energy also acquired the name Solar4America from PetersenDean.
In April 2021, SPI Energy launched a 360 W solar module under the brand name Solar4America. The company also launched a Amazon Store for Solar4America brand products.
Now with the acquisition of the former Sunergy plant, SPI Energy expects to begin production by the first quarter of 2022 and expand to 1.1 GW production capacity in the second half of 2022.
"This represents significant added value to SPI and our growing solar business," said Mr. Denton Xiaofeng Peng, Chairman and Chief Executive Officer of SPI Energy, in a press release. "With a history spanning two decades, we are one of the global pioneers in solar energy production. With this facility, we can now further support our growth and the growing green economy with a California-based solar module manufacturing facility that will enable us to provide Made-in-USA products."
In September 2021, SPI Energy stated that a "leading home improvement retailer with more than 300 stores in the United States" has placed a volume order for Solar4America products, intending to sell the products in stores.