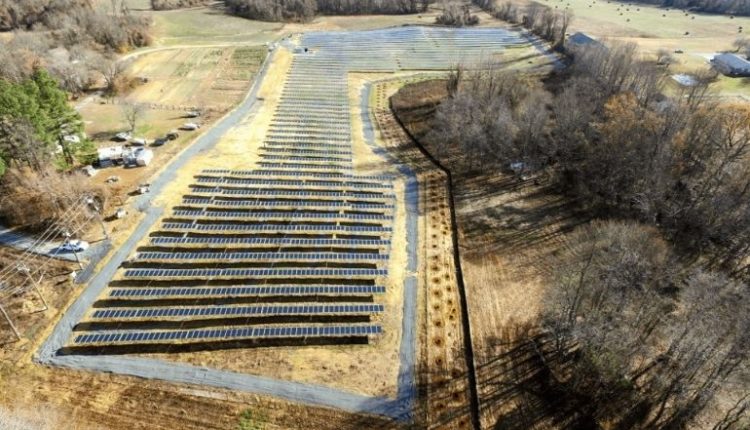 Community solar policy gets green light in many states
Community solar is a unique market segment that requires state policies for development, and 2021 was a turning point for community solar policy making.
Policy approval is necessary due to the structure of community solar projects. Instead of having one buyer, community solar panels can have many subscribers, from organizations to individuals. Community solar developers usually set up agreements with utility companies, regulated by state policy, which allows subscribers to receive monthly utility bill credits for electricity generated by their share of the solar energy project.
In 2021 alone, four states in the Midwestern and Rust Belt have enacted community solar-enabling legislation, while other states have passed bills or extensions to existing programs from coast to coast.
Ohio: HB 450 under consideration, would open the community solar market.
Wisconsin: LRB 1902 under consideration, would open up the community solar market.
Michigan: HB 4715-16 under consideration, would open the community solar market.
Pennsylvania: SB 472 under consideration, would open the community solar market.
New Mexico: SB 84 signed into law, opened the state's community solar market.
New Jersey: The New Jersey Board of Public Utilities is converting its Community Solar Energy Pilot program into a permanent one by February 2022.
Maryland: The Maryland Public Service Commission has voted to expand the capacity of the state's solar energy program and improve access for low- and middle-income (LMI) customers.
Delaware: SB 2 updated the existing community solar statute to require that every community solar project serve at least 15% LMI customers.
States enact policies to ensure that a certain number of community solar subscriptions are earmarked for LMI communities that can most benefit from lower electricity bills and clean energy. Last year, Vote Solar released a guide to increasing community access and adoption of solar energy in low-income communities, including setting up automatic enrollment in community solar programs by qualifying for another government program, such as the Low-Income Home Energy Assistance Program.
"Policymakers and the solar industry need to think critically about solutions like these to ensure low-power communities are not left behind in the clean energy transition," said Olivia Nedd, policy director of Vote Solar's Access & Equity Program. , in a press release. .
Community solar is a fast-growing segment with unique government oversight that can ensure it is available to everyone. According to SEIAs latest Solar Insight report, 3.4 GW of community solar was installed cumulatively through Q2 2021. That number is expected to increase to 4.3GW in 2026.
This boom was made possible in part by the recent boom of bipartisan support for solar in the community. In the Midwest and elsewhere, conservative Republican leaders are supporting, and even enacting, this kind of supportive legislation, in partnership with groups such as the Coalition for Community Solar Access (CCSA).
"A lot is being learned with Republicans on this subject. As the landscape changes and prices fall, this technology in itself will become more competitive as trends begin to shift and states seek to create homegrown industries that will last for decades to come," he said. Matt Hargarten, CCSA campaign manager.
The federal government also sees great value in community sun. an NREL report Community solar found can lead to significant bill savings, from 5 to 25%. In October 2021, the Department of Energy set the target of providing the equivalent of 5 million households with solar energy by 2025.
To achieve this federal goal, DOE provides free technical assistance to solar energy stakeholders such as state, local, and tribal governments, solar developers, and other organizations working to grow this market.
"Community solar is one of the most powerful tools we have to provide affordable solar energy to all American households, whether they have a home or roof that can accommodate solar panels," said Sec. Jennifer Granholm, in a statement. "Achieving these ambitious goals will lead to meaningful energy cost savings, create jobs in these communities and make our clean energy transition more equitable."