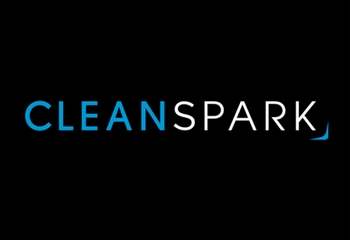 CleanSpark releases new microgrid system and app for residential applications
CleanSpark announced an update to the ongoing rollout of mVoult, the company's smart energy system and companion mobile app designed specifically for homes and small businesses. The app is now available for residential microgrid systems.
mVoult is built on the same platform as CleanSpark's existing proprietary mPulse product, which is strong enough for the military and also flexible enough to be used in commercial, industrial and estate applications.
mVoult is one solution for resilient, reliable and cost-effective energy for homes of all sizes. The system is fully configurable to the user's wishes. Homeowners can start small and expand the modular system without significant design changes as their goals or requirements grow. mVoult allows a system to use power generated from multiple sources, including mains, solar, or battery. It also supports the storage of energy for use during power outages or when there are economic opportunities to reduce energy bills.
"We have anticipated using our microgrid technologies to create a cost-effective product offering that can add significant value to the residential energy sector by empowering homeowners with the choice of power so they can determine the best application for their individual needs. ", said CleanSpark. president and CEO Zach Bradford. "The pandemic has highlighted how important self-reliance can be by providing our customers with the ability to generate, use and store energy with a focus on renewable resources. CleanSpark is committed to supporting that process."
The companion mobile app connects to the mVoult smart power system and is the window to the homeowner's power system. The app allows users to see how their systems are performing, understand total and monthly energy cost savings, and view and change system settings, including battery backup, and monitor system energy usage in real time. The mobile app can be downloaded from both the Apple and Google Play app stores.
The company is targeting California for its first phase of installations, as much of the state continues to experience catastrophic wildfires and blackouts. mVoult provides resiliency and cost savings whether the traditional grid is up or down.
The company has a significant inventory of batteries, either en route or in its Carlsbad warehouse, which are being deployed as quickly as staff will allow.
Despite global battery power shortages, CleanSpark has strengthened its partnerships with several leading residential battery manufacturers offering a wide range to meet our growing customer demand.
"We are seeing positive improvements in overall global supply chains and have rapidly deployed batteries," said Amer Tadayon, CleanSpark's chief revenue officer and president of its energy division. "We expect continued normalization, which will give impetus to our residential energy initiative."
News item from CleanSpark