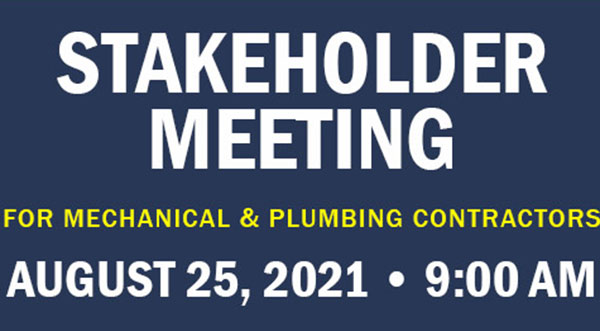 City of Palm Bay's Building Department to Hold Stakeholder Meeting on August 25 at 9 a.m.
The Stakeholder Meeting is a free event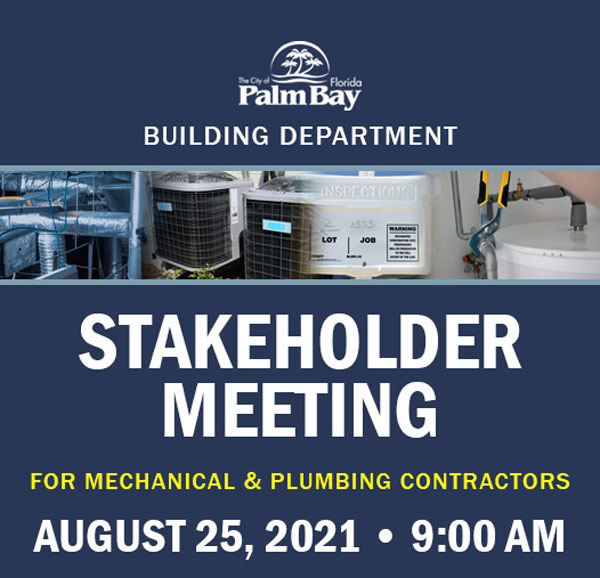 BREVARD COUNTY • PALM BAY, FLORIDA – The Palm Bay City Building Department will hold a stakeholder meeting for mechanical and sanitation contractors at the Palm Bay City Council Chambers, located at 120 Malabar Road, at 9:00 am on August 25.
The purpose of the Stakeholder Meeting is to maintain open lines of communication with the City of Palm Bay's esteemed contractors to meet your needs and address your questions and concerns related to the permitting process.
The City of Palm Bay will also discuss the most common code violations encountered by our inspectors in the field.
The Stakeholder Meeting is a free event. Seating is limited.
Space will be made for interested contractors who want to attend the Stakeholder meeting virtually.
To secure your seat for the meeting, RSVP to brian.smith@palmbayflorida.org. For more information, call the Building Department Community Outreach Coordinator for the City of Palm Bay at 321-243-6221.