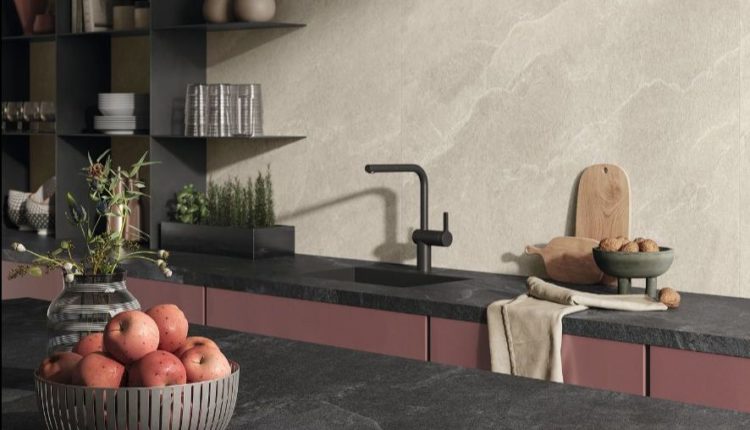 Ceramics of Italy returns to Coverings 2021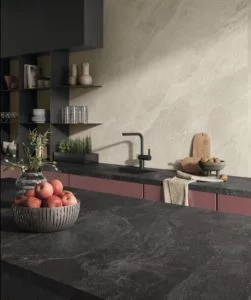 Orlando, Fla.—During Coverings 2021, the largest international tile and stone exhibition in North America, Ceramics of Italy will return to the Orange County Convention Center here from July 7-9 to showcase a series of new collections and installation of ceramic and porcelain tiles to present products in the North Hall of the center. The redesigned central stand of the pavilion, organized by Confindustria Ceramica, will provide a hub for hospitality and information from Italy, according to the group.
Visitors will find a new version of the Ceramics of Italy booth "Strada Dinamica" (booth 1441), the group said. The stand was designed by e+i Studio and is inspired by an Italian street scene. The booth features tiled furniture, including standing communal tables, landscaped benches, and more. The booth will feature an info kiosk and a meeting point to enjoy authentic Italian coffee and gelato with representatives of the Italian ceramics industry, according to Ceramics of Italy.
The organizers of Coverings 2021 said participants will discover a variety of new tile products and innovative installation systems from Italian manufacturers that reflect current trends in the architecture, construction and design industries. Due to the pandemic, the need for healthy and hygienic surfaces has never been greater, and due to the inherent hygienic properties of ceramic tile, it has become a highly coveted surface material, according to exhibition organizers.
In response to the growing demand for large format tiles, Italian manufacturers have developed new collections with hyper-realistic, expressive designs, ranging from elegant marble effects to colorful styles inspired by Persian onyx, the exhibition organizers said. The tiles are designed to create seamless floor and wall installations, or custom furniture, including countertops, table tops, islands, bathroom furniture and more. Visitors should also expect plenty of decorative, colorful patterns and natural material effects, such as concrete, wood and terrazzo, which rival the look of the real material thanks to high-definition printing and innovative 3D glazes, the show's organizers said. In the outdoor area, Italian manufacturers are also expanding their offerings of porcelain pavers and innovative plinth systems for raised floors, organizers added.
Ceramics Of Italy said it will participate in the annual "Global Tile Trends" session where industry experts will discuss new and emerging tile trends, innovations in materials and technology, and creative design ideas. This talk will take place in person on Wednesday, July 7 at 11 a.m. EST in room N320A and will also be streamed live through Coverings' hybrid platform, the group said.
The "Ceramics of Italy International Press Conference" will take place on Wednesday, July 7 from 3-5pm EST in room N220F and will feature comments from senior industry representatives, an overview of the latest tile trends, an update on Cersaie 2021 and a short presentation of the winners of the prestigious 2021 Tile Competition, according to the group. After the conference, members of the press will be given a guided walking tour of Ceramics of Italy exhibitors, the organization added.