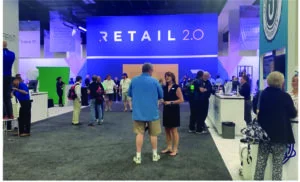 CCA summer convention: Members embrace Retail 2.0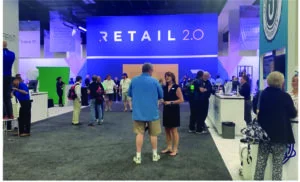 Nashville, Tenn.-Every generation or so something comes along that really changes the game for floor salespeople. For CCA Global Partners, that is Retail 2.0. Executives told FCNews it is the largest initiative in the cooperative's nearly 40-year history.
Retail 2.0, announced as a new merchandising system that offers a streamlined and simplified approach to the consumer shopping journey, has been in development since 2019 and has been tested over the past 18 months. It will ship to members participating in the program in March 2023 and end in the first quarter of 2024. By then, Carpet One and Flooring America retailers are expected to have the tools needed to transform their businesses.
"Our vision was to build a better mousetrap before anyone else did," said John Gilbert, president of Carpet One Floor & Home. FCNews.
"The reason we did 2.0 was to give members an edge," added Keith Spano, president of Flooring America. "The sales professional now has the horsepower to simplify the customer journey and close the deal so they don't go anywhere else."
The most obvious change with 2.0 is the uncluttered look compared to how flooring stores are typically sold. Indeed, features of the program include fewer SKUs, albeit better-selling products that deliver higher margins. Studies have shown that fewer offers lead to greater sales volume. With 2.0, products are not sold by supplier name, but by style, such as 'waterproof' or 'expressive'.
Old CCA sub-brands, including Lees and Tigressa, are disappearing. As Gilbert noted, "Those brands mean nothing to the customers."
Indeed, everything about Retail 2.0 came from customer feedback. After all, it is the consumer who ultimately calls, and shopping in a less cluttered showroom with digital display boards and QR codes is intended to bridge the online world with the in-store experience.
As for the conversion timetable, the first major launch will come in Q1 2023, while the last "tranche" will culminate in Q1 2024. "We're giving our members a long runway to get on board," Spano said. Members that don't convert are eventually left out as new features and digital programs only support Retail 2.0. Spano used the example of an iPhone. "I don't need to update my iPhone, but at some point it won't work if I don't."
Seller response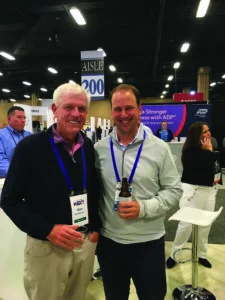 CCA retailers who agreed to take on Retail 2.0 as a pilot said after the initial pushback from their RSAs, the team eventually came to embrace it. Mike Nichols, sales executive for Carpet One Floor & Home in Jacksonville, Florida, said he was dubious about the program's effectiveness at first, but it's come full circle. "The program works. What I like is that a customer can go to four stores in our market and three of them will look the same. Ours will look very different."
Matt Silva, CEO of Peabody-based Bradford Carpet One Floor & Home, says Retail 2.0 reminded him of all the opportunities his company had missed before. "With 2.0, we saw a higher turnover in more expensive products almost immediately. We do not intend to go back to the old system. Our profit has increased. We now have a visually impressive showroom that sets us apart from the competition."
Joey Zenger, president of Top Notch Flooring America, Bel Air, Md., added: "For us, [Retail 2.0] was a quick purchase. When our first sales associate had success with it, the others followed. With 2.0 I realized how much time we had wasted with a sale before."
Other retailers said they were optimistic about the merchandising program from the start and said the industry needed something new and exciting that would set it apart. "It's the right choice for my business and it makes so much sense," said Jim Miller, owner of Columbia River Carpet One, Rainier, Ore.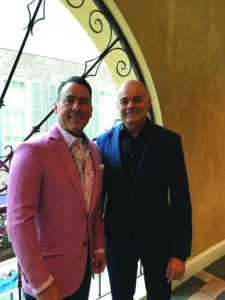 Kelby Frederick, co-CEO/owner of My Flooring America, Houston, recently added Retail 2.0 to one of its four stores. "The new displays that come with 2.0 have made a dramatic difference to the showroom and have made the other stores without 2.0 a 'hodgepodge'," he said. "Only the visual aspect of the store has been significantly improved."
Drew Courson, owner of Carol's Carpet in Montgomery, Ala., said he will be an early adopter by 2023. "Technically, what we're buying is a brand new showroom," he said. "We like the look."
Kevin Frazier, owner of Knoxville, Tennessee-based Frazier's Carpet One Floor & Home, added, "In terms of merchandising, I think it's the best it can be. I'm really excited about it. Unique, distinctive and workable merchandising makes has long been part of what sets CCA apart, so I'm glad we're continuing that tradition."
Economic update
One of the highlights of CCA conventions is the presentation of ITR Economics, the forecasting agency with an accuracy score of 94.7%. Given that stellar record, ITR economist Connor Lokar's presentation was a bit sobering when he broke the news that the US economy is already "technically" in recession, according to ITR data (see lead article on page 4).
ITR does not subscribe to the government's definition of recession, which is two quarters of negative GDP growth. The data from ITR shows an economy that already meets the definition of recession. In addition, Lokar said things will get "a little worse" before they get better. However, he assured members that the sky is not falling and that improvement is on the way.
"We are in a more challenging landscape," he said. "The 2021 growth rates were unsustainable; it was like we were all driving 120 MPH and now we are back to 55/65 MPH. We are going back to normal."
The good news, according to Lokar, is that the supply chain is improving, inflation is about to improve and the job market – a bugaboo for the flooring industry – will be less challenging as retention issues ease. "You'll have more horsepower to work with," he told retailers.
For the US, Lokar said ITR sees flat to slow growth over the next two to three quarters with improving conditions in the second half of 2023; however, he warned that inflation will still be higher (about 3.5%) than historical norms.
In terms of housing, a critical metric for the flooring industry, there will be a decline in single-family housing in 2022, and the issuance of permits for new homes is also in the red. Consequently, builders are retreating, Lokar noted. "We've had an unsustainable rise in home prices, with buyers getting $50,000 above the asking price and 30 offers."
The silver lining? Lokar said there are plenty of young people who have "been standing on the sidelines waiting for the madness to leave the market" and ready to enter the housing market. "That's good news," he said. "We need churn in the market."
Brodsky celebrated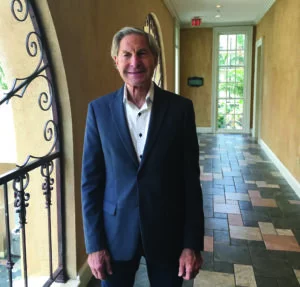 The convention kicked off with a tribute to Howard Brodsky, the co-founder, co-CEO and chairman of CCA, who is retiring after 38 years.
Brodsky told stories of how he and Alan Greenberg took the chance 38 years ago to start the co-op, at a time when many of the factories were trying to convince them otherwise. It turned out to be the right decision as CCA has grown into a powerhouse. "The cooperative is the great equalizer," he said. "We can provide the tools to help a small business thrive while maintaining their independence."
Although Brodsky is retiring, he will remain CCA's chairman of the board. "For me, the greatest joy has been building this company and community together for the betterment of all," he noted.