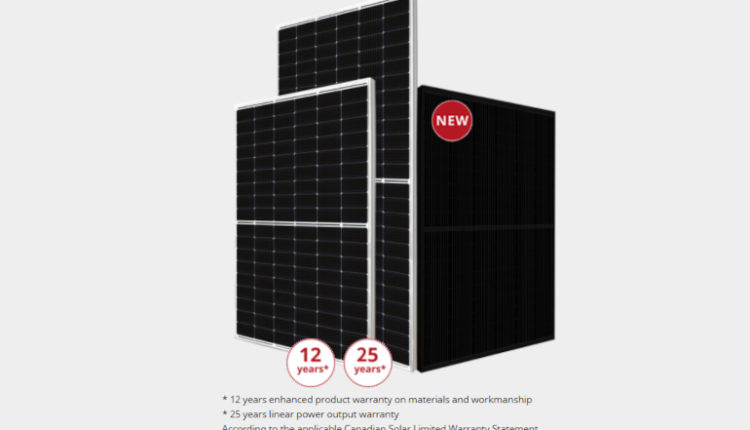 Canadian Solar releases 420-W big-wafer module in traditional 60-cell panel footprint
Canadian Solar has started mass production of a new 54-cell solar module with M10/182-mm cells ideal for rooftop solar projects. Shipment of this new format module already started this month.
CS6R-MS, the new module type under the HiKu6 series, has a power output of 420 W and efficiency of 21.5%. The panel weighs 47 lbs and is 1.95 m² (21 ft2†
The new 54-cell PERC module can be used in both the residential and commercial markets. Silver frame, black frame and all-black module options are available. CS6R-MS comes with an enhanced 25-year product warranty on materials and workmanship for residential rooftop applications.
Besides PERC cells, Canadian Solar is also developing CS6R modules with HJT cells and expects to start commercial delivery this April. CS6R with HJT will have a module efficiency of up to 22.5% and power output up to 440 W.
dr. Shawn Qu, Chairman and CEO of Canadian Solar, remarked, "I am excited to announce that we have started mass production and delivered the first batch of the 54-cell modules of up to 420 W based on 182-mm PERC cells. Moreover, the module with n-type HJT cells will be delivered in April. Our new products will further improve the energy yield and reduce the LCOE of residential, commercial, and industrial rooftop solar systems, and meanwhile enable to offset more CO2 emissions. Canadian Solar will continue to develop high quality and reliable solar products to meet the needs of our customers around the world."
News item from Canadian Solar