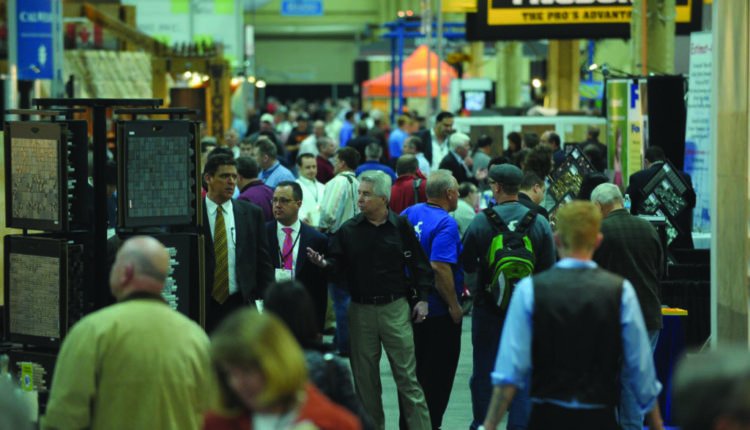 Call for entries for 2022 'Best of Surfaces'
Nnominations are currently being accepted for the 11e annual Best of Surfaces contest. The award-based program is powered by: News about carpeting and Informa Exhibitions, owner and operator of The International Surface Event (TISE). The competition has become the benchmark for excellence in new products and booth design.
The Best of Surfaces awards are designed to recognize those companies whose product, program, service, business practice or booth design is considered the best in class. What sets Best of Surfaces apart from other award programs is the fact that categories are not segmented by product type; instead they focus on attribute. As such, the Best of Surfaces awards will name products and programs in the following categories:
Style and design
Innovation
Technology
Disruption
booth design
Winning a Best of Surfaces award can really boost product success on the retail floor, as past winners will attest. Winners receive:
Recognition on the surfaces and FCNews websites
A custom Best of Surfaces 2022 logo for placement on all ads
A beautiful custom engraved award presented at the booth by members of show management and FCNews staff
Coverage in FCNews
For exhibitors, consider this a call for applications. Enter a product, program, service, business practice, or booth in the category that you believe most closely matches the primary attribute of the product. Suppliers are limited to one entry per category.
For more information or to participate, contact Michelle Swayze at Informa at 972.536.6449 or michelle.swayze@informa.com.
Retail trade juries determine the winners of the 2022 competition. If you are a flooring dealer – past or present – who understands excellence in the five Best of Surfaces categories, FCNews want to hear from you. Those interested in grading submissions may contact Steve Feldman, Publisher/Editorial Director, FCNews, via email at steve@fcnews.net.