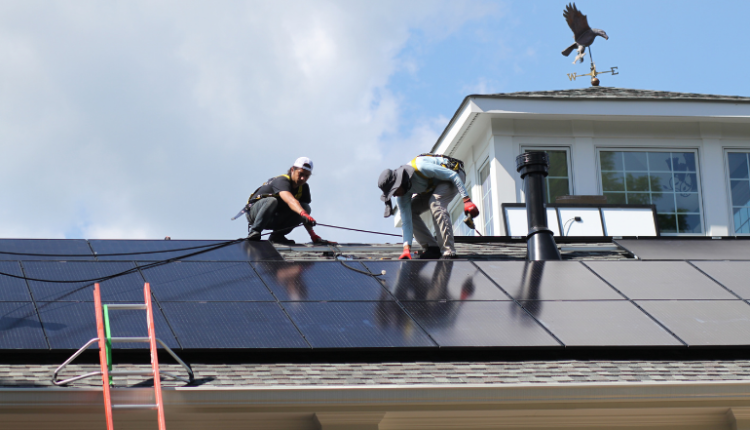 California's NEM 3.0 proposal would halve residential solar market by 2024
New analysis from Wood Mackenzie shows that the newly proposed California net energy metering rates (NEM 3.0) would seriously reduce the value proposition of residential solar. According to Wood Mackenzie's new forecasting scenario, the California housing market would have halved by 2024.
The latest changes to California's net utility meter rates (NEM 3.0) are in full swing — an alternate proposed decision (PD) could be proposed at the CPUC's Feb. 10 meeting, and implementation timelines remain uncertain. But the final regulations will have major implications for the US distributed solar industry.
Bryan White, research analyst and co-author of the report, said: "Under the terms of the latest PD, NEM 3.0 rates would more than double the payback for solar projects. diminish economic attractiveness.
"Our analysis for the two largest utilities — Pacific Gas & Electric (PG&E) and Southern California Edison (SCE) — reveals that payback periods for typical residential solar projects built this year will increase from five to six years below current levels. net measurement up to 14-15 years, depending on utility.
"For both utilities, payback times under NEM 3.0 go well beyond the 10-year threshold. Above this threshold, customers are less likely to invest in solar projects and installers are less motivated to sell them."
White added that the current PD would result in more than 2.4 GWDC of demand destruction in California's residential solar market through 2026.
This represents a 36% reduction compared to Wood Mackenzie's forecast in the US Solar Market Insight Q4 2021 report, which already accounted for the modest effects of NEM 3.0. Ultimately, the housing market will shrink to half its current size by 2024.
White said: "The provisions of the PD are more sweeping than the industry expected. Less attractive project economies will certainly discourage some homeowners from investing in solar energy.
"Energy storage and financial products offer modest hedges against NEM 3.0, but will not provide enough attractive economic returns to sustain the growth of the California residential solar market. Installers will most likely have to sell many smaller solar projects to realize savings for customers. This will put enormous pressure on project margins as installers collect less revenue to cover fixed costs."
Short-term implementations will depend in part on when the California Public Utilities Commission makes a final decision to implement NEM 3.0. Wood Mackenzie currently assumes that the PD, if approved, will impact installations by July or August of this year.
As a result, installers will sell as many residential solar systems as possible during the first half of the year and rush to submit interconnection applications under NEM 2.0 rates. This will lead to record quarters of capacity expansions for the California market before activity declines in the second half of the year.
White said: "Next year's implementations will be hit by the abolition of the investment tax credit (ITC). Wood Mackenzie expects a modest drop in demand at the end of 2023 before the credit for customer-owned systems expires completely and falls in 2024. up to 10% for TPO systems (according to current legislation).
"Despite this, installed capacity for the entire state will decline by 42% year-on-year in 2023 – the first full year of NEM 3.0. This will be driven by a 53% decline in installed capacity in investor-owned utilities and affected by the new program.
The market decline will continue into 2024, with annual installed capacity for residential buildings expected to fall to just over 700 MW by 2024DC — about half the volumes in 2021 and the lowest annual production for California since 2014. The market will return to single digit growth in 2025 and 2026 as a modest recovery begins. Price reductions for solar energy and storage systems will provide some relief to industry players after a few difficult years.
White added: "Ultimately, the NEM 3.0 PD and the ITC exit will create a challenging business environment in the short to medium term. Many solar companies will not survive this double whammy of policy headwinds, resulting in significant consolidation in a shrinking California residential solar market."
News from Wood Mackenzie