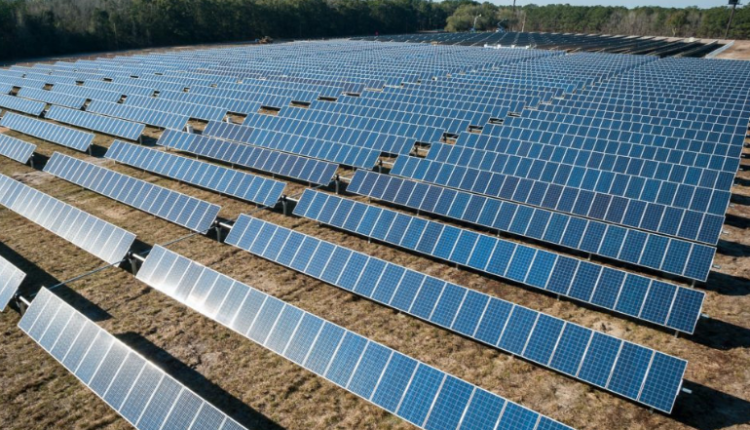 California legislators push for community solar provision in new net-metering plan
A group of California state lawmakers yesterday sent a letter to the California Public Utility Commission in support of a proposal to kick-start community solar projects in the state. The proposal submitted by the Coalition for Community Solar Access (CCSA) in California's Net Energy Metering (NEM) lawsuit would establish a program that would compensate subscribers to community solar projects based on the value of a project's generation on the grid. the moment it is delivered to the grid . The net worth billing proposal would help establish a robust and cost-effective community solar market that would significantly increase access to solar for underserved communities while providing homebuilders with more affordable compliance options for mandates for renewable energy; key factors in legislators' support for the proposal.
"Clean energy options remain out of reach for many low-income Californians and those living in underserved communities," said Senator Connie M. Leyva (D-Chino). "The net worth billing rate would address several key needs for viable California community renewable energy projects, specifically ensuring underserved communities and low-income residents can directly participate in and benefit from the renewable energy transition. "
Signatories to the letter include Senator Connie Leyva (20th District, Chino); Senator Anna Caballero (12th District, Merced); State Senator Scott Wiener (11th District, San Francisco); Member of the State Assembly David Chiu (17th District, San Francisco); and member of the state assembly Buffy Wicks (15th district, Oakland).
The lawmakers are the latest addition to the growing list of advocates supporting net worth billing as a cost-effective way to drive the development of a community solar plus storage market that will increase equity and access to solar energy. energy will expand to underserved communities beyond giving consumers money, creating jobs and helping meet the state's energy and climate mandates. Up to 50% of Californians currently do not have access to solar energy for a variety of reasons, including the initial cost of roofs, or the inability to install panels on the roofs of their homes because they are renters.
"Going forward, solar will be a critical community tool needed to meet CEC's renewable energy mandates for residential and soon-to-be non-residential construction," said Chris Ochoa, Senior Counsel for Codes, Regulatory and Legislative Affairs for the California Building Industry Association. "There are currently no viable community solar options to meet these mandates for the majority of the state, and CCSA's proposal would provide a much-needed solution."
In addition to California homebuilders, support for CCSA's value-based solar community proposal includes The Utility Reform Network (TURN), Coalition of California Utility Employees (CUE), Public Advocates Office, California Low-Income Consumer Coalition (CLICC) and Natural Resource Defense Council (NRDC), all of which have filed a letter with the California PUC supporting the merits of the Net Value Billing Tariff.
"California has long been a dominant state in solar energy, but community solar is the missing piece of the puzzle when it comes to expanding access to clean local solar energy for everyone and building the cheapest electrical grid" , said Charlie Coggeshall, director of CCSA in California. . "We hope the commissioners will recognize the value solar energy can bring to the community in helping California meet its energy and climate goals in an equitable way that is fair to all taxpayers."
The Commission is expected to take a decision on the current NEM proposal, including Community solar values, before the end of this year.
News release from the Coalition for Community Solar Access