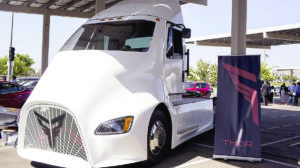 California labor bill ruffles industry's feathers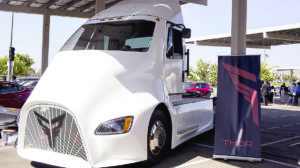 As if freight surcharges and labor shortages weren't enough, floor distributors dependent on California goods now face a double blow: AB5, a new law that essentially labels all truck drivers as employees, and a measure by the California Air Resources Board (CARB) require semi-trucks and other diesel commercial vehicles to meet new emissions standards by 2023. Collectively, these potential business roadblocks could affect the way the California truck industry operates; in turn, floor interests across the country that rely on West Coast trade could see prices rise again.
Not surprisingly, flooring professionals in the Golden State are frustrated. "California is a terrible place to do business," said Dave White, vice president of sales and marketing for Tri-West Ltd., a top 5 wholesaler based in Santa Fe Springs, California. "We scratch our heads all the time [about some of these laws]."
California Assembly Bill 5, or AB5 – signed into law in 2019 – was designed to determine an employee's status as an independent contractor or employee. A lawsuit had prevented it from hitting the trucking industry. However, that all changed on June 30, 2022, when the U.S. Supreme Court declined to hear an appeal against the law aimed at reclassifying owner-operators.
AB5 is particularly troublesome for the trucking industry because it uses the so-called "ABC" test, which puts the burden on the hiring entity to determine that the employee is an independent contractor. Under Bloomberg law, an estimated 64% of independent contractors in California would be reclassified as employees under AB5. By some estimates, 20%-25% of drivers have left the industry since AB5 went into effect.
For distributors, transportation of domestic freight from ports to warehouses throughout California and beyond has deteriorated since AB5. "We lost some drivers because of that," said Tri-West's White. "The delay in getting the goods — and what they are now charging for the goods — affects everyone moving out of California. Just getting it from port to destination is a challenge."
Steve Kleinhans, president of Phoenix-based Big D Supply, a top 20 distributor with operations in California, said AB5 has "big implications for inflation in California. And it will also negatively impact floors sold by retailers, as all prices will have to rise significantly to pay the additional cost of employee benefits."
CARB Emission Standards
Ten years ago, CARB identified diesel engine emissions as a toxic air pollutant and a precursor to ozone formation. To reduce these emissions, CARB has adopted regulations to control diesel exhaust and has given owner operators 10 years to comply.
By January 2023, nearly all trucks and buses operating in California will be required to have 2010 or newer engines to reduce particulate matter (PM) and nitrogen oxides (NOx) emissions.
The problem is twofold: many trucking companies have not upgraded their fleet and it has become difficult to find 2010 or newer models these days. According to the Western States Trucking Association, a nonprofit organization that advocates for small trucking companies, about 40,000 vehicles in the state are older than 2010 models if those aren't upgraded, they won't be allowed on the road.
Tri-West's White agreed that many freight companies have failed to make the switch in a timely manner and are trying in vain to buy the new diesel engines at this late stage of the game. "They Like That" [these engines] have been backordered, which has affected many shipping companies."
For larger distributors, the challenges are somewhat mitigated as they can afford to purchase their own trucks and hire drivers, albeit at a much higher rate than in the past.
Still, virtually all members of the flooring ecosystem — from manufacturers to consumers — will feel the pain to varying degrees, executives agree.