California Energy Commission to give grants to cities, counties that adopt SolarAPP+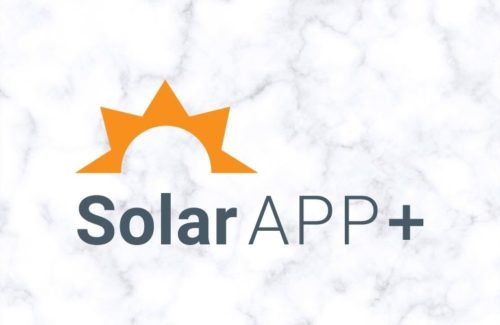 California recently launched an initial initiative to boost rooftop solar growth and reduce consumer costs by cutting red tape that hinders solar installations.
The California Energy Commission's "CalAPP" program will encourage cities and counties to use SolarAPP+, software designed by the Federal Department of Energy using innovative technology that issues real-time building permits for solar on roofs. SolarAPP+ eliminates permit delays, standardizes the permit process across jurisdictions, and lowers the cost of solar energy, leading to solar power on more roofs.
Properties installing solar must first obtain a permit from the local building department, but outdated and bureaucratic permit requirements in many areas combined with chronic staff shortages can result in months of delays and thousands of dollars for solar projects. In many cases, property owners give up solar energy altogether. Even in the various cities and counties with streamlined solar permits, different processes and requirements unique to that jurisdiction can incur significant costs for contractors passing them on to their clients.
Environmental advocates, the solar industry and consumer organizations are hopeful that the CalAPP program will remove these barriers and praised the new program.
"How does California expect homes to go solar if they can't get a permit? How does California expect solar to be everywhere if every city and county has its own rules?" said Ben Davis, policy officer at the California Solar & Storage Association, "Thank the sun gods for CalAPP, which should open the rooftop solar floodgates."
The Federal Department of Energy has modeled SolarAPP+ after the home-built solar permitting platforms in San Jose and Los Angeles. The San Jose and Los Angeles software, similar to SolarAPP+, asks the contractor a series of questions to verify that the system is code compliant and then automatically issues the permit so that construction can begin the same day. The number of homes that go solar each year in San Jose has increased sixfold since the software was launched in 2015.
The CalAPP program provides grants and assistance to cities and counties to adopt SolarAPP+. While SolarAPP+ is free, the grants are intended as an incentive and to cover staff time and other resources spent on adoption. The maximum grant amounts range from $40,000 to $100,000, depending on the population. The grants are non-competitive and the application is simple.
Since its launch last year, dozens of cities and counties in California have adopted SolarAPP+ or are in the process of onboarding and testing the platform. With funding from the CalAPP program now available, the number of local jurisdictions helping consumers install solar energy efficiently is expected to grow.
News release from the California Solar & Storage Association (CALSSA)