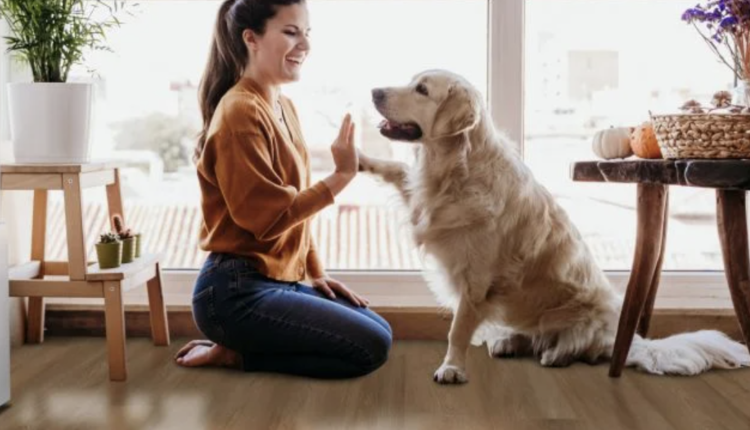 Cali launches Legends luxury vinyl plank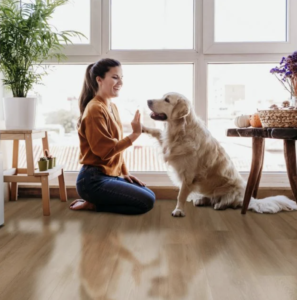 San Diego, California – Just in time for fall project planning, Calis said the latest flooring collection gives homeowners and installers a plank that feels as authentic as it looks. Cali Vinyl Legends debuts with eight colors in a range of taupes, tans and ash.
Holding a Legends shelf is understanding its value. The boards are 60 inches long by 9 inches wide and ½-inch thick. The wider, longer dimensions allow for more open, expansive rooms, but it's the sturdy WPC core and full half-inch thickness that really sets Legends apart. A thicker floor not only better mimics hardwood, it also eliminates the need to replace or cut existing baseboards and door jambs when replacing carpet, tile or traditional wood.
Each plank is lined with an acoustic pad for enhanced sound and thermal insulation. This attached subfloor makes for quieter, more comfortable rooms. like everything Cali Vinyl Collections, Legends is click-lock, for easy installation in any room with no glue or nails, and 100% waterproof. A 20 mil pet-friendly wear layer makes for easy cleaning and enhanced scratch protection. Shelves are also FloorScore certified and backed by a 50-year residential warranty.
"Legends delivers everything that is great about real hardwood, captured in premium luxury vinyl," said Doug Jackson, president of Cali. "We played our successful Longboards collection, by taking those longer, wider boards and making them thicker and lighter. That, plus extra-detailed textures and rich wood tones, makes rooms feel more open and organic. And at a competitive price, this really makes this redesigned vinyl the best value per square foot."
The entire Cali Vinyl Legends collection can be seen at CaliFloors.com.