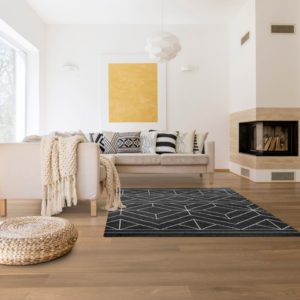 Cali launches Cali Rugs collection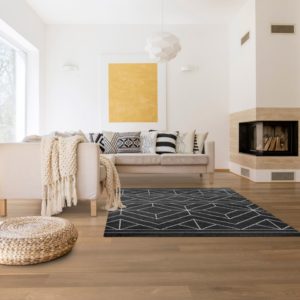 San Diego—Cali launches Cali Rugs, a new collection of area rugs designed to complement the omnichannel company's floors and decking. Customers looking to renovate with a new floor or patio can now also combine a high-quality rug with their purchase, adding extra character and comfort to their newly upgraded space, the company says.
"We are committed to providing our customers with the best possible experience and integrating the Cali style and attitude into every collection," said Doug Jackson, president. "With the rollout of Cali Rugs, we are helping them achieve a more finished living space that feels lofty, but is still authentic to who they are."
Cali Rugs offers a range of colors and patterns, largely based on classic neutrals that can be easily integrated into existing designs. Each rug style is available in multiple sizes, most including round and runner options and a variety of pile heights ranging from flat weave to full shag. Customers will find the perfect fit for any space, with durable, low poles for high-traffic areas and plush options where they want a more luxurious texture, the company said. Each option is kid- and pet-friendly with a non-shedding, stain-resistant construction.
According to Cali, rugs in the new collection are woven in Belgium and Turkey, using materials and techniques that are guaranteed to be safe for the home. All styles have received Oeko-Tx 100 certification, ensuring they are tested and proven to be free from harmful substances.