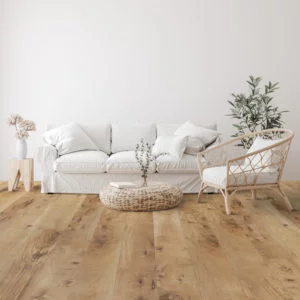 Cali clicking on all cylinders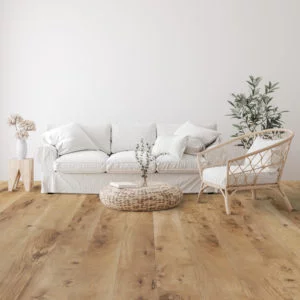 Great people. Incredible product. Easy to do business with. Able to respond quickly to market needs. Few claims. Fast response time. Seamless service. For several of the major flooring dealers in the flooring industry, those superlatives accurately describe Cali, the San Diego-based supplier that serves key customers at the National Floorcovering Alliance (NFA), among others.
NFA dealers praised Cali as a partner that stands out for all the right reasons and helps them become more successful. For some, it starts with the simple fact that people like doing business with people they like.
That certainly applies to Tom Urban, general manager of Great Lakes Flooring, Wildwood, Florida. "The best thing Cali does is it's easy doing business with them," he explained. "Nothing is complicated and they keep you informed every step of the transaction. They know what they are good at and stay in that line by providing the right amount of great products and service."
Urban added that Cali's top management liaises with dealers to ensure they have the right products at the right price. "They are willing to listen to our needs and help where they can, and if we ever need help, they are there to work with us. My best compliment would be, 'Don't change anything.'"
Pierce Flooring, with three locations in Montana, began doing business with Cali primarily because of its reputation for delivering value and competitive advantages. While that's still true today, there's more, according to COO Greg Loeffler. "With Cali, we now have a long history of quality products with very low claims activity, along with great service, communication and partnership. I call it a 'true winning combination'."
That sense of partnership is what stands out for Deb De-Graaf, co-owner, DeGraaf Interiors in Grand Rapids, Michigan. As she explained, "One of the things I like most about our partnership with Cali is their ability to listen to our needs for both style and price. They are small enough to rotate and adapt to the needs of their customers. bigger customers."
Larry Flick, president of The Floor Store, Richmond, California also noted that the company could turn a dime and provide excellent service. "Cali is small enough to be agile and react quickly to the market. Their styling and colors are second to none and focused on the West Coast. I appreciate that their line is well thought out, that each product is meaningful."
Dan Mandel, owner of Sterling Carpet & Flooring in Anaheim, California, said he appreciates Cali's vested interest in its success. "They see us as real partners and vice versa. We promised early on that we would use this partnership to generate success for both of us."