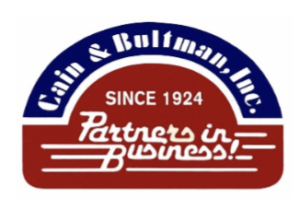 Cain & Bultman expands sales team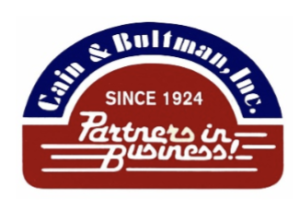 Jacksonville Fla.—Cain & Bultman, a flooring distributor based here, added its sales force, which the company said would focus on growth in Alabama, Georgia and South Carolina.
"Several leading manufacturers have entrusted us with representation in Florida, Georgia, Alabama and South Carolina," said Kirk Sandifer, CEO. "This meets our long-term goal of aggressively increasing our footprint. In fact, our director of credit, Marshall Konency, said we've built relationships with 800 new customers since January. It's an exciting time to be a part of Cain & Bultman's future."
The new employees are as follows:
Rick Horne joins as business development manager, metro Atlanta/North Georgia. Horne previously served as President, RA Siegel and Vice President, Sales, Gilford Johnson.
"Rick brings an impressive resume to Cain & Bultman," said John Neugent, director of sales. "With 40 years of experience and relationships, we are fortunate to have someone of Rick's caliber help us build market share. Rick will be a huge asset to Cain & Bultman with his knowledge, energy and sales leadership."
Greg Walton is now an area manager for the state of South Carolina. Walton was previously an area manager for Tarkett and Bedrosians. Walton's extensive knowledge of hard floors and the South Carolina market was a perfect fit for Cain & Bultman, the company said.
"One of the people Greg referred to us said he was the best rep they'd ever worked with," said Shawn Moloney, vice president of Residential.
Shahn Hall becomes area manager for South Metro Atlanta to Birmingham Ala. Hall is well placed to represent and grow the company's brands and to provide a higher level of service to our customer base, the company said.
"I have known Shahn for years and was impressed with his extensive experience in managing logistics for Gilford Johnson," said Neugent.
Bill Scoggins fills the role of commercial area manager for Atlanta. "Bill is a fixture in the Atlanta metro area and has represented Tarkett's commercial for over 30 years," said Burton Williams, vice president of commercial. Bill's customers are so happy that he continues the tradition with us."
Blair Gornto is an area manager for Lower Alabama and the Florida Panhandle. "We love Blair's commitment to his citizenship and armed forces responsibilities. His addition to the Cain & Bultman family makes us optimistic about our future," said Neugent. "We are confident that Blair will take Cain & Bultman to the next level in growing our panhandle business in Alabama and Florida.
Neugent added: "We are pleased to announce that David Smith will be adding Northern Alabama to his current responsibilities. He has been the backbone of our Atlanta business for 15 years."