Builder confidence declines for 11 consecutive months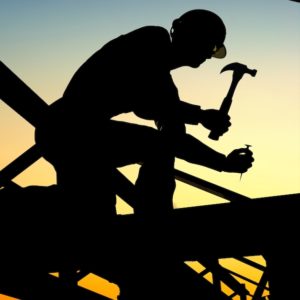 Washington, DC — Raised interest rates, stubbornly high building material costs and declining affordability conditions that are driving more buyers to the sidelines continue to erode builder confidence.
Construction confidence in the market for new-build single-family homes has fallen by 11e straight monthly drop in November, down five points to 33, according to the National Association of Home Builders (NAHB)/Wells Fargo Housing Market Index (HMI). This is the lowest confidence value since June 2012, excluding the outbreak of the pandemic in spring 2020.
"Higher interest rates have significantly weakened demand for new homes as buyer traffic becomes increasingly sparse," said Jerry Konter, NAHB president and a homebuilder and developer from Savannah, Georgia. the new Congress should focus on policies that lower construction costs and allow the nation's homebuilders to expand housing production.
To get more buyers into the market, 59% of builders say they use incentives, with a large increase in usage from September to November. For example, in November, 25% of builders say they pay points for buyers, up from 13% in September. The commutation of mortgage interest relief increased from 19% to 27% in the same period. And 37% of builders cut prices in November, up from 26% in September, with an average price cut of 6%. This is still well below the 10%-12% price reductions during the Great Recession in 2008.
"Even with house prices subdued, construction costs, labor and materials – especially for concrete – have yet to follow suit," said Robert Dietz, NAHB chief economist. "To solve the deepening affordability crisis, policymakers must seek solutions that create more affordable and viable housing. With inflation showing signs of moderation, this includes a reduction in the rate of interest rate hikes by the Federal Reserve and a reduction in regulatory costs related to land development and housing construction."
Derived from a monthly survey that NAHB has conducted for more than 35 years, the NAHB/Wells Fargo HMI measures builders' perceptions of current single-family home sales and sales expectations for the next six months as "good," "fair," or "poor." " The survey also asks builders to rate potential buyers' traffic as "high to very high," "medium," or "low to very low." Scores for each component are then used to calculate a seasonally adjusted index, with any number above 50 indicating that more builders view conditions as good than bad.
All three HMI components posted declines in November. Current terms of sale fell six points to 39, sales expectations in the next six months fell four points to 31, and traffic from potential buyers fell five points to 20.
Looking at the three-month moving averages for regional HMI scores, the Northeast was down six points to 41, the Midwest was down two points to 38, the South was down seven points to 42, and the West was down five points to 29.