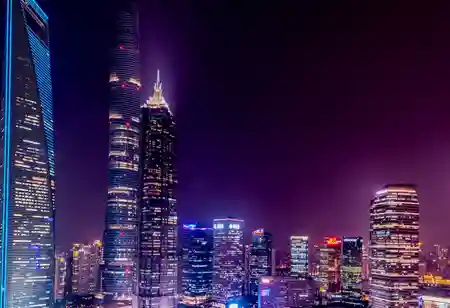 Budderfly's Energy Efficiency-as-a-Service Now Includes HVAC Replacement and Maintenance
Assisted living facilities, quick service restaurants, retail locations, community centers, universities, office buildings and other facilities that struggle with expensive, energy-hungry HVAC operations are among the businesses the company focuses on.
FREMONT, CA: Budderfly, the fastest growing company in the North American Energy Efficiency-as-a-Service (EEaaS) industry, today announced that the expansion of its EEaaS offering includes total replacement of HVAC units and associated ongoing maintenance. energy optimization program, which has no upfront costs, to accommodate obsolete and inefficient packaged HVAC equipment up to 25 tons. Budderfly has partnered nationally with key HVAC manufacturers to provide high-efficiency units to Budderfly's specific criteria as part of its offering.
"The vast majority of companies use cost as their primary decision-making criterion—rather than efficiency—when selecting an HVAC replacement unit," said Al Subbloie, CEO of Budderfly. "Our long-term economy model enables our customers to install the highest quality HVAC units based on efficiency, not cost, while also receiving world-class preventative maintenance. We are proud that our EEaaS offering removes price barriers to embrace greener energy practices."
The commercial sector, including commercial and institutional buildings, used about 155 billion kWh for cooling in 2020, according to the EIA's (US Energy Information Administration) Annual Energy Outlook 2021, accounting for about 12 percent of total retail electricity consumption and 4 percent of total US electricity consumption.
Budderfly's HVAC replacement program will halve a customer's refrigeration costs by upgrading an aging air conditioner around a SEER of 10 to a newer unit with a SEER of at least 19, significantly reducing the commercial sector's overall electricity consumption. New mid-range HVAC units have a SEER value of about 19-23. However, the older units that Budderfly has observed have low SEER ratings, indicating that they are inefficient.
Budderfly has built a 100 percent transparent tiered service model so customers can easily understand the energy bill savings from maintenance/replacement improvements and how the savings are used to recover costs or interact with customers over time are shared.
Running Specialty Group COO, Greg Beidler, used Budderfly's HVAC program to avoid expensive replacement costs.
Beidler explains more: "We looked at unplanned capital expenditures in excess of $100,000 and are excited to be the first customer to partner with Budderfly for their new HVAC replacement services as part of our overall EEaaS agreement," he said. "Our first site went smoothly with no initial investment costs and no planning on our part. We currently have three more sites planned for a total of seven HVAC units to be replaced. Budderfly's program included both preventive and break/fix maintenance for a very small fee, which allows us to focus on our retail activities and not on facility management."