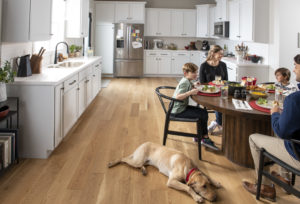 Bruce's Dogwood wins 2022 Home Renovation Awards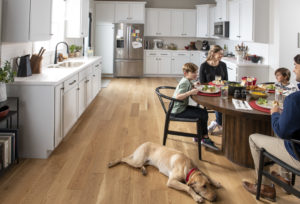 Mountville, Pa.—AHF Products' Dogwood Densified Wood of the Bruce brand was named a winner in: Good housekeeping's 2022 Home Renovation Awards in the "Hottest Home Decor" category.
"Bruce is honored by the prestigious Good housekeeping Institute," said Jennifer Zimmerman, Chief Commercial Officer, AHF Products. "The Home Renovation Awards underline our commitment to engineering flooring solutions that offer superior design, quality and performance and meet consumer demands. Densified Wood Technology removes many of the barriers that prevent consumers from purchasing hardwood and allows homeowners to enjoy real wood floors that are virtually worry-free."
Bruce Dogwood technology for compacted wood It is said to be a real game changer for the hardwood floor buyer, especially those with pets or children. It uses a patent-pending process to significantly increase the density of the facial veneer using heat and pressure. The result is a dent and scratch resistant surface that provides protection against everyday wear and tear, pet nails and pet accidents. The wood floor is also waterproof for up to eight hours, according to the company, and exclusive Cleantivity technology protects against odors, damage and discoloration that can be caused by mold or mildew that can damage the floor. Bruce Dogwood is made in the USA in Somerset, Ky.
A full list of winners can be found online at www.goodhousekeeping.com/homereno2022.