Breaking Down and Breaking Through Solar Soft Costs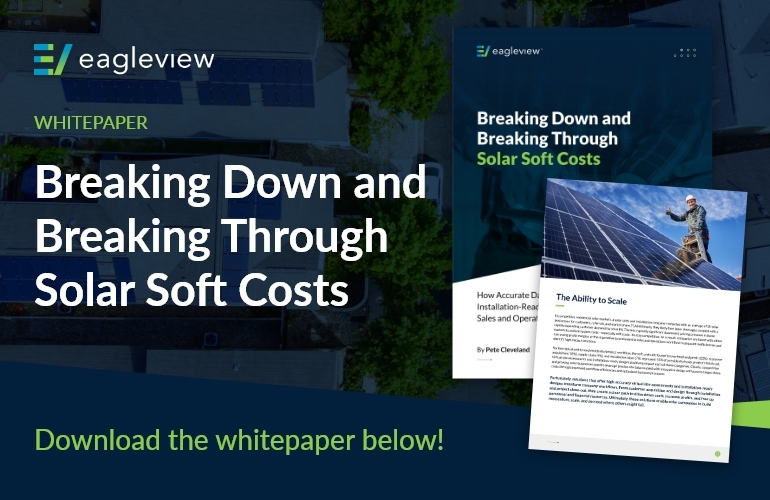 In the US residential solar market, system costs have fallen by 25% since 2014. However, customer acquisition and overhead costs increased 31% over the same period.
EagleView's latest white paper examines how to reduce soft costs for residential systems by streamlining and optimizing the solar sales process and operations.
Learn how using accurate data, implementing virtual site assessments, and generating install-ready designs from the start of your project can increase your profit margins and reduce your cycle times by two weeks or more.
Sponsored Content by EagleView Technologies