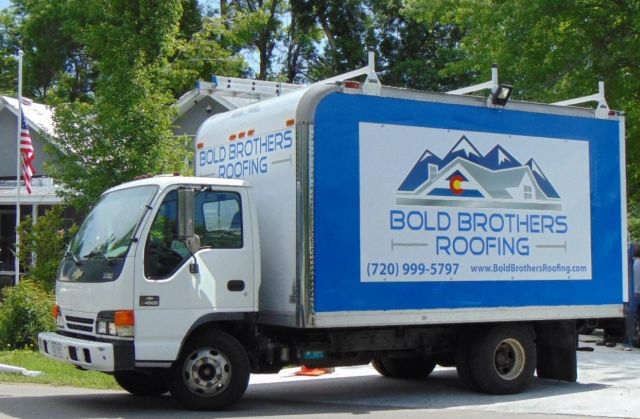 Bold Brothers Roofing, a 2021 ThreeBestRated® Award-Winning Roofing Contractor, Provides a Few Tips on Finding the Need for A New Roof
The roof is an integral part of any home. But when it comes to home maintenance, we turn a blind eye to roof maintenance. Just like lawn care, it is imperative to take care of the roofs as well. While timely roof maintenance can save us from a roof break, we often fail to notice the signs. So, what are the signs that indicate you need a new roof?
According to Bold Brothers Roofing, a 2021 ThreeBestRated® award-winning roofer, you don't have to wait for the roof to leak to find out you need a roof replacement. They say different signs indicate it, they are:
Leak roof – A leak in the attic is a symptom. Stains and streaks are a sign that the roof has been damaged.

Check your roof warranty – You can check the age of the roof to see if you need a new roof.

Check your shingles – Harsh weather conditions such as hailstorms and heavy rainfall can damage the roofs. So if your gutters and granulate clapboards have been lost or otherwise damaged, you should think about changing your roof.

Examine the roof flashing – If you find cracks around the chimney. It's a potential sign.

Sagging roof

If you see mold, moss, or fungus growing on your ceiling, you should seriously consider changing your roof.
About Bold Brothers Roofing Lakewood, Colorado
Bold Brothers Roofing has been around since 2014. Owners Nick and Scott Seibold worked together for many years before starting the roofing business. They both worked to become one of the industry's leading roofers.
Their elite team of professionals offers a wide variety of roof installation and renovation services. Honesty, empathy, respect, integrity, work ethic and pride are their core values. The company's core values ​​are reflected in every job they perform. They ensure that their efforts not only meet, exceed their customers' expectations.
Bold Brothers roofers ensure that they install waterproof roofs that pass the city inspection. They have over a hundred five-star reviews on Google, which is testament to their high-quality roofing services. Bold Brothers Roofing has been the winner of the ThreeBestRated® award in the Best Roofers category more than twice in a row. They offer both residential and commercial roofing, as well as damage repair services in Lakewood. To contact us, go to – https://www.boldbrothersroofing.com/.
About ThreeBestRated
Three Best Rated® was founded in 2014 with the simple goal of finding the top 3 local businesses, professionals, restaurants, healthcare providers and everything in between, in every city. Each company is carefully selected by our employees. We check the company's reputation, history, complaints, ratings, proximity, satisfaction, trust, costs, overall excellence, ratings, and more using our 50-point inspection. We only show companies that have been verified by our employees. Other places call this "hard work" and "unnecessary". We call it due diligence and the right thing to do. Our website is regularly updated for quality and the latest business information.
Three Best Rated has the honor of helping 4 million customers find the best businesses in every city every month – without any hassle!