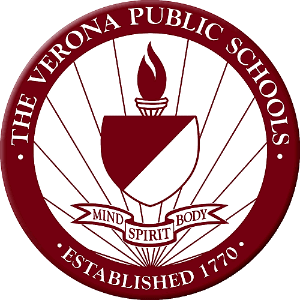 BOE Meets: Updates On HVAC, Masks, Hiring – MyVeronaNJ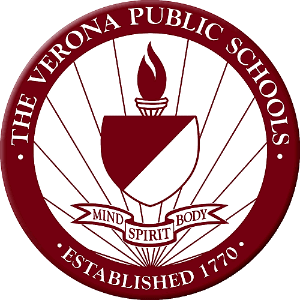 Chief Inspector Dr. Rui Dionisio told the Board of Education meeting on Tuesday, July 27 that Verona's public schools plan to be "all day every day" when schools reopen in September, but said the district will wait for advice from the government. Montclair Board of Health whether or not students should be masked. The Montclair government agency has provided health advice to Verona's schools during the pandemic.
Joe Higgins, director of facilities at Verona, said the installation of heating, ventilation and air conditioning systems in the four elementary schools and HB Whitehorne Middle School is nearing completion. He also said the district should ask PSE&G to install new transformers at Forest Avenue, FN Brown and HBW to house the systems. Verona voters approved air conditioning in all six schools as part of the 2019 referendum. Work on Verona High School was completed last year, but the other five projects were held up due to delays in production and installation due to the pandemic. .
dr. Dionisio announced the appointment of Laura Palmerezzi, the coach of VHS' boys' cross country and track teams since 2008, as the district's new director of athletics and special programs. She succeeds Bob Merkler, who was named vice director at VHS earlier in July. Palmerezzi is the first woman to become athletic director in Verona.
The inspector also spoke widely about hiring schools in Verona. He said that since he came to the district in 2014, he has worked to develop a consistent process for both administrative and teaching positions. The district posts job listings on several degree-specific job boards and sometimes on NJ.com, although Dr. Dionisio said the latter is expensive. There are several rounds of screening before candidates are referred to an interview committee made up of administrators and sometimes teachers, which recommends the best candidates to the superintendent.
When the meeting opened for public comment, there were a series of sharp comments from the public about the end of live streaming of BOE meetings and a lack of diversity in hiring teachers and administrators, some of which said students could be ill-prepared. for the workplace in the future.
Denise Verzella said she had analyzed the workforce since 2014 and found that no non-white women had been hired during that time and that the vacancies were overwhelmingly filled by white men. "There needs to be an investigation into the underlying recruiting practices and biases, unknowingly or not, that are part of the recruiting process," said Verzella, who noted she has both a black and white daughter.
Danit Brahver said she grew up in Teaneck, a public school system that "did well" in terms of diversity and had teachers from many different backgrounds. "The teaching and administrative staff in Verona does not reflect the growing diversity of the students," she said, "and the selective promotion of white cis males in our school system harms all of our children." (Cis is short for cisgender, a person whose gender identity matches their identified sex at birth.)
Karen Andre, a black student athlete who graduated from VHS in June, said that of the 24 teachers she had during her school days, only three were people of color. "While I was lucky enough to have teachers who advocated for racial justice, taught black history classes, and taught students about systemic racism today," she said, "it didn't make up for the fact that I never had a teacher who looked like me completely. to understand."
When the public comment session concluded, Dr. Dionisio those who had spoken out. "I know we've all taken notes here and we appreciate the feedback," he said. "And we will certainly consider it and we thank you for all that you share." dr. Dionisio, a first-generation American who didn't speak English until he entered kindergarten, also said the district would restart its Diversity, Equality and Inclusion Committee and send an email to see if other members of the to serve the community. He also said Verona would participate in additional job fairs for new teachers, which typically take place in January and February.
But several people in the audience were unhappy that the BOE hadn't responded to their questions and started shouting over the closing remarks from board chairman Lisa Freschi and member Sara Drappi. "I want to remind the public that our board meetings for the board are for the public, it's not a back and forth," Drappi said. "We are listening to your comments. I'll continue talking. If you want to listen, you are most welcome. We will record and discuss your comments and then report back to the next meeting."
You can view the full meeting in the BOE channel on YouTube.