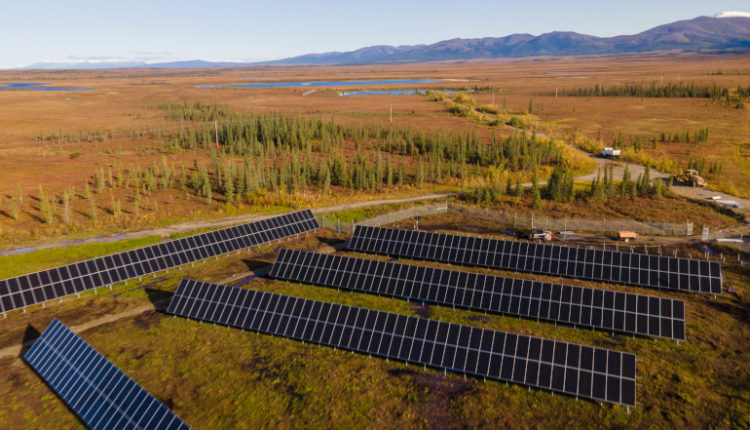 Blue Planet Energy solar + storage microgrid helps remote Alaskan community limit diesel fuel usage
Blue Planet Energy has successfully deployed a hybrid solar + storage microgrid to support the residents of Shungnak, a remote community above the Arctic Circle in Alaska. Funded by the United States Department of Agriculture (USDA) and Northwest Arctic Borough (NAB) – with initial feasibility study and engineering completed by NAB, NANA Regional Corporation and Deerstone Consulting – the microgrid was designed to address the numerous challenges of operating in extreme conditions and break the community's dependence on its expensive and polluting diesel generator power plant.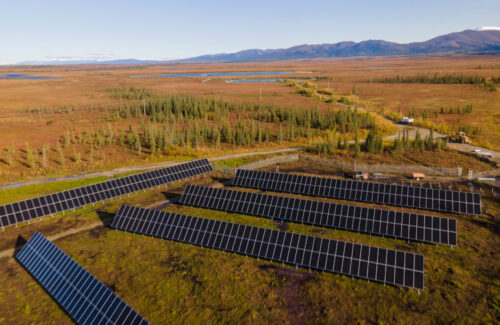 The microgrid is integrated with 12 Blue Ion LX battery energy storage cabinets and was installed by Alaska Native Renewable Industries in collaboration with Shugnak's local utility, Alaska Village Electric Cooperative (AVEC) and nonprofit Launch Alaska†
"Reducing Shugnak's reliance on diesel generators is a tremendous accomplishment for the community and further proves the viability of solar + storage in even the most remote locations," said Edwin Bifelt, founder and CEO of Alaska Native Renewable Industries. "The complexity of this project required high-quality technology, and we know Blue Planet Energy's batteries will deliver long-term reliability."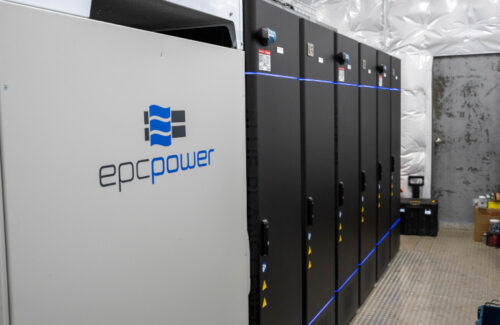 The microgrid's 225-kW solar array is able to offset much of Shugnak's energy needs, while 12 cabinets of 32-kWh Blue Planet Energy Blue Ion LX battery systems each store excess energy for later use. Uniquely designed to enable a "diesels off" operation, the system automatically coordinates between solar and energy storage to ensure lowest cost power and communicates with the AVEC power plant on the best times to turn diesel generation off. The microgrid is expected to save 25,000 gallons of fuel per year and an estimated $200,000 per year on fuel costs, based on $7 to $8 per gallon calculations.
"Producing power in rural Alaska is immensely difficult, between transporting fuel into town by plane or boat and battling temperatures that can freeze generator engines," said Ava Gibson, head of sales for Blue Planet Energy. "Milestone projects such as this are an exciting promise to the people of both Alaska and rural communities around the world for an energy resilient future."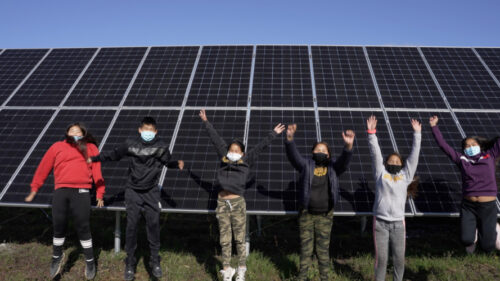 "Shungnak relied on a diesel-based power system, and many of the children have never known life in the village without the constant hum of diesel in the background or the smell of exhaust fumes," said Rob Roys, chief innovation officer at Launch Alaska . "Blue Planet Energy was critical to the success of this project. Thanks to the energy storage system, we can turn the diesels off but keep the lights on in the community. It also gives the local utility the ability to run on 100% clean energy for hours at a time."
The project is also AVEC's first integration with solar + storage. Due to the complexities of Shugnak's primarily unmanned diesel power plant, "We've been hesitant to jump into energy storage for a number of reasons, but Blue Planet Energy's battery technology and chemistry is the best available for rural communities," explained Bill Stamm, president and CEO of Alaska Village Electric Cooperative. The Shugnak microgrid project is AVEC's highest penetration of solar as well as the utility's first integration with battery storage.
News item from Blue Planet Energy