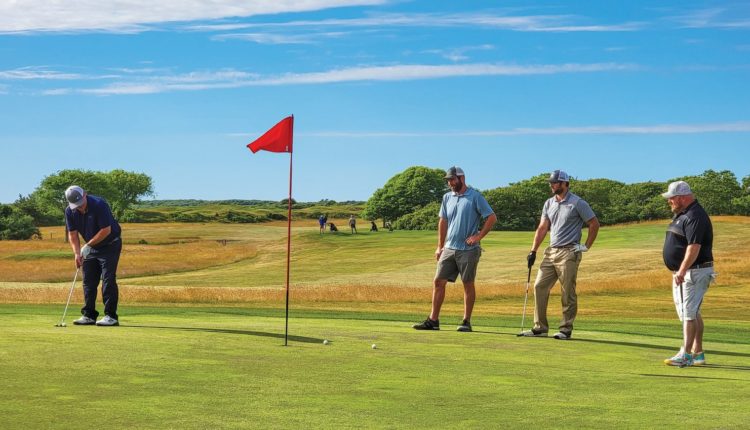 Blue-collar Golf | Inquirer and Mirror
(July 1, 2021) They come from the crafts of the island. Builders, plumbers and electricians flock to the Sconset golf course every Thursday to compete in the men's competition. There are real estate agents, landscapers, bartenders, Boys & Girls Club employees. It is an important cross-section of the island's local workforce.
"I think every plumber, electrician, HVAC and contractor is here," said Jamie Foster, executive director of the Boys & Girls Club and a founding member of the competition.
"The only time I see my plumber is here," joked Billy Bartleman, another founding member.
Towards the end of the evening, a throng of players is already getting ready at the green on the ninth hole. It's not your typical golf gallery. It's more of a college football crowd, cheering, honking and yelling at their fellow men's league members who are still on the court. They are vocal after a good shot, and even more vocal after a bad shot.
To read the full story, pick up the July 1 print edition of The Inquirer and Mirror or sign up for the I&M's online edition by click here.
click here to sign up for "Above the Fold," the three-weekly free newsletter from The Inquirer and Mirror, bringing you both the news and a slice of island life, curated with content created by Nantucket's only team of professionally trained journalists.
For up-to-date information on the latest Nantucket news, boat and plane cancellations, weather warnings, sports and entertainment news, offers and promotions at island businesses, and more, sign up for Inquirer and Mirror text alerts. click here