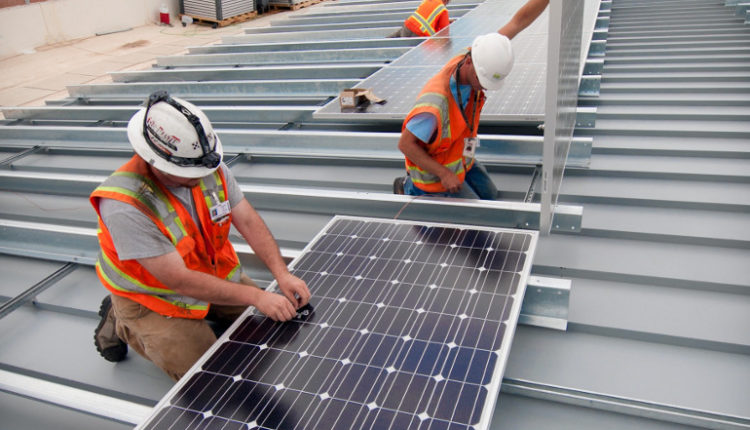 Billd, Sunstone Credit partnership to provide commercial solar subcontractors with working capital flexibility
Pay app financing provider for commercial subcontractors billd now works with Sunstone credit, corporate solar financing platform, to accelerate the adoption of solar in the US commercial space by providing appropriate financing solutions to all stakeholders in the process
Billd will offer its materials purchase terms to Sunstone's national network of solar developer partners, giving them greater working capital flexibility in delivering solar projects for their commercial customers.
"Our product has proven to be a huge boost for solar contractors across the country and this partnership is bringing together the missing links for the industry," said Spencer Carlson, Strategic Partnerships at Billd. "Solar contractors are our #1 business, proving that we are solving a major pain point for these companies and contributing to their accelerated growth. By partnering with Sunstone, we can solve another pain point for our customers. The combined solution will help us build even more value-added relationships with contractors in the commercial solar sector."
Billd has made great strides in the construction industry to provide financing terms aligned with payment cycles. Trade contractors and suppliers are usually the last to be paid, waiting more than 85 days on average. A recent US market report from Billd A survey of more than 500 contractors found that 63% of contractors pay for materials before receiving payment for their work, while 74% of contractors have terms with their suppliers of 30 days or less. Billd is working to ease this financial burden and enable commercial contractors to pre-purchase commercial equipment and get projects off the ground faster.
"We are excited to partner with Billd, an industry leader with a similar mission to ours," said Scott Muckleroy, VP Finance at Sunstone. "At Sunstone, we strive to provide a best-in-class experience from start to finish for our solar partners, so they can sell to more commercial customers and grow their business. We are pleased that this partnership with Billd will allow our partners to continue to offer the full range of Sunstone loan products to customers, but with greater flexibility in managing their finances throughout the process."