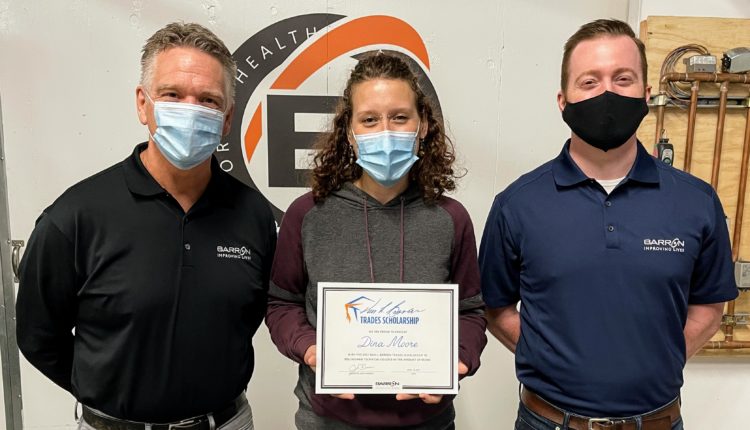 Barron Awards Two $5K Scholarships to Building Trades Students at Bellingham Technical College
Submitted by Barron Heating and Air Conditioning
Barron Heating AC Electrical & Plumbing recently awarded $5,000 scholarships to Bellingham residents Chris Cano and Dina Moore. The scholarships will help these students get a family wage job in the construction industry without incurring significant educational debt.
The Dan L. Barron Trades Scholarship aims to provide opportunities to individuals seeking to trade in heating, ventilation, air conditioning, refrigeration, electrical, or plumbing and begin a successful career journey for themselves and their families. Barron is providing both Cano and Moore $5,000 scholarships to attend Bellingham Technical College.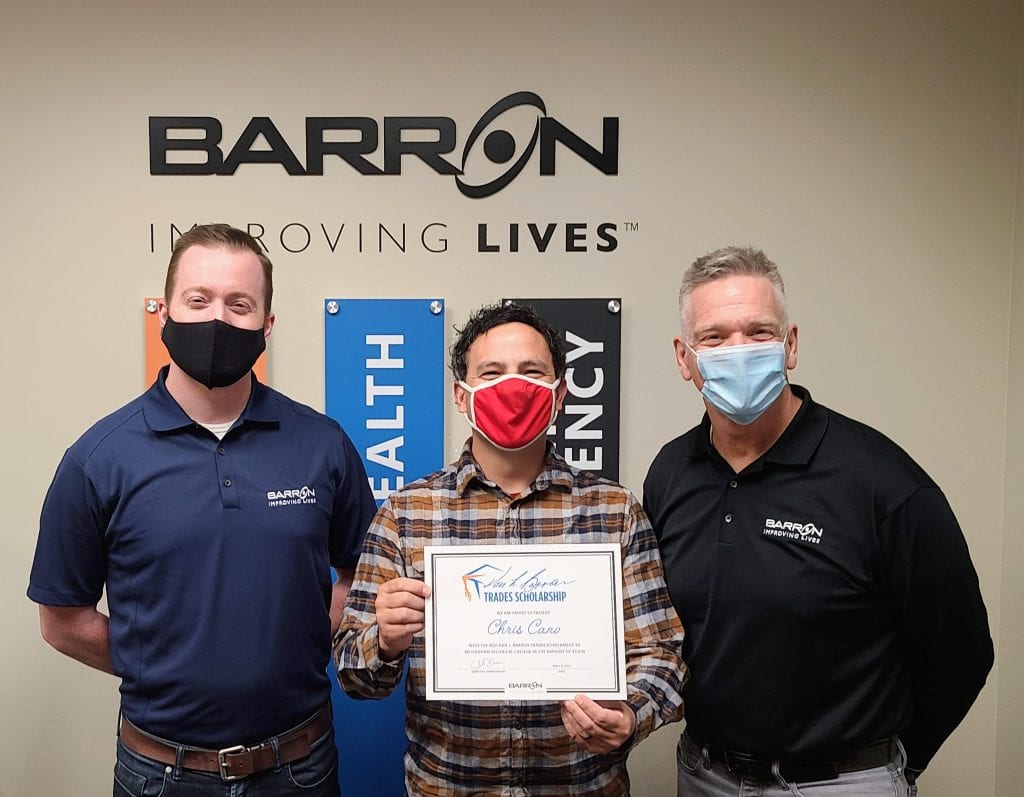 Cano is studying to become an electrician.
"My goal is to be involved in green energy installation," Cano said. "Solar energy is a rapidly growing source of energy and I believe it is the best way to provide for future generations, including my son."
Moore is pursuing a career as an HVAC technician.
"My goal is to create a safe and welcoming space for other women to discover tech jobs and make sure the professions are accessible to them," Moore said. "…I want to set an example, along with the other women who have already pursued HVAC jobs, and grow into a confident technician."
The company also recognized two runners-up: McKenzie Rider and Ricky Hamilton.
"Barron is committed to supporting commerce in our community and beyond," said John Barron, business owner. His father, the late Dan Barron, founded Barron Heating nearly 50 years ago.
"We do this by providing living wage, occupation-based jobs for more than 160 families (and still counting) in five counties; offering the Dan L. Barron Trades Scholarships for Bellingham Technical College; and directly training a future generation of essential workers in our own Barron Technician School through both traditional apprenticeships and an advanced training school encompassing all mechanical, electrical and plumbing (MEP) work."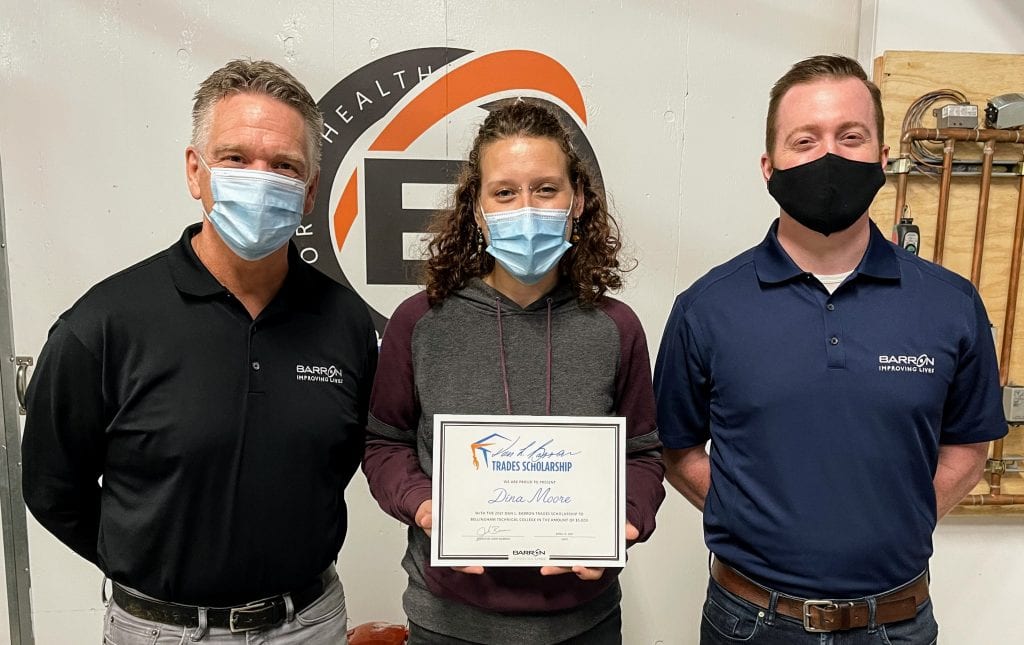 Barron is committed to improving lives through his Air Solutions team and Certified Home Performance Experts. Firelight through Barron showrooms.
Barron Heating AC Electrical & Plumbing has grown to be one of the largest and most respected home performance experts in Northwestern Washington with locations in Ferndale, Burlington and Marysville. About 160 employees serve customers in Whatcom, Skagit, Island, San Juan and Snohomish counties.
Ferndale's location is at 5100 Pacific Highway, along the east side of Interstate 5 between West Smith and Slater. For information, call (360) 676-1131 or visit www.barronheating.com.