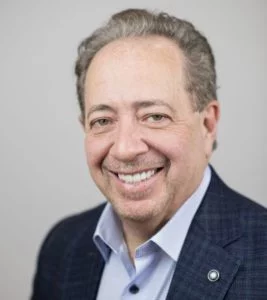 Award of Excellence: Behind the numbers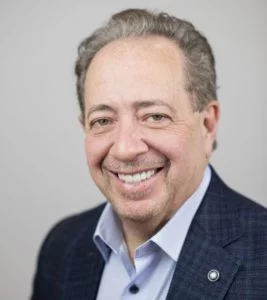 tThe retailers have spoken and after all the votes have been tallied, we have our Award of Excellence winners for 2022. The winners were announced last month at our annual awards ceremony and dinner here on Long Island, all of which are on pages 28-29.
All the awards are well deserved, and this year we were able to recognize even more companies after revamping the competition a bit. After all, the aim of the Award of Excellence is to recognize as many companies as possible that help retailers to be successful in their business.
Years ago, when there were far fewer categories, we announced a winner and honorable mention in each category. But once we split categories into sections based on sales volume, we did away with the honorable mentions. It just got too cumbersome. The downside is that each category now recognizes only one company – which is fine, but if a company wins by just a few votes, I think the results could have easily been undone if a few more retailers had decided to vote. You never know who just missed. In thoroughbred racing, at least you know the horse that lost by a nose.
This year, as proof that there are so many suppliers that help retailers to be successful, no fewer than seven categories were chosen with less than 10 votes. I find that remarkable! Kind of like the Pennsylvania Senate election, where… dr. Oz won by 900 votes after 1.3 million were cast. (Make me think I should) The Carpet category was won by Engineered Floors. But both Anderson Tuftex and Karastan came within five votes. What I find interesting was that the two high-end brands came in second behind the value brand. Over the past 10 years, retailers have been telling me how EF helps them make money. Many of them voted.
Anderson Tuftex turned the tables in the Wood-Domestic category by beating Mannington by less than 10 votes. It was not the company's first win in the Wood category. Shaw's high-quality, differentiated brand is constantly innovating and distinguishing itself. It's been that way since the days of Don Finkell. Mannington won for Laminate and Resilient Plate; it nearly took home a third prize.
Speaking of wood, the Asian Imports category was won by a first timer in Hallmark, beating Provenza by less than 10 votes. This was an example of how expanding the categories made it possible to recognize new blood. Very quietly, Hallmark has become a "nine-digit" company, I'm told. Very impressive.
I mentioned Karastan earlier. That was the bad luck horse in this race. Karastan not only lost to Carpet by about five votes, it was beaten by Stanton by two votes in the Area Rug category. Both companies have won the category in the past, and I don't think anyone would ever have a problem with either one of them winning. They are among the best carpet and rug suppliers in the industry and offer some of the most attractive products you will ever see.
The Technology and Installation categories were two-horse races, with Ardex Mapei and Broadlume winning a headbutt over RFMS. It was Ardex's second straight win and Broadlume's first. All four companies have proven to help retailers with two key aspects of the business that are often overlooked.
Last but not least, Engineered Floors won the Best Overall Under $5 billion category over Mannington by a very small margin. After the two giants in the industry, these two companies are among the second largest and it makes perfect sense that they would have the resources to make retailers successful.
For next year's Award of Excellence, the goal is to get 2,000 votes as we crown even more winners. wouldn't that be a hoot.) In horse racing they say it doesn't matter if you get punched in the nose or five lengths; you still lost. However, I felt that this would be a good opportunity to name some of the companies that came close and can look to next year.