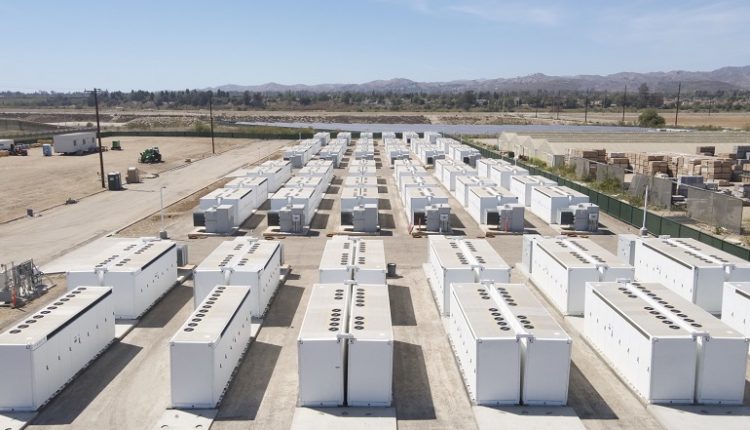 Astounding 1 GW of utility-scale energy storage installed in Q3 2021
The US energy storage market set a new record in the third quarter of 2021, with new system installations totaling 3,515 MWh.
Wood Mackenzie and the USA. Energy Storage Associationphotos (ESA) latest US Energy Storage Monitor report said that as market momentum picks up, it is likely that this record in the warehousing market will be broken in the fourth quarter.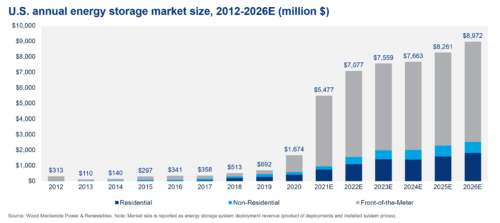 In addition, the forecast assumes an expected extension of the solar investment tax credit (ITC), standalone storage ITC and a California solar and storage mandate for the first time this quarter, significantly increasing the forecasted deployment of storage.
"Having completed 1 GW of annual installations for the first time last year, US energy storage companies have just installed 1 GW of projects in a quarter," said Jason Burwen, the interim director of the US Energy Storage Association. "Storage has always been seen as a breakthrough technology – and this quarter shows that the game of investment in energy systems has officially changed."
In the third quarter, 998 MW/3,198 MWh were deployed in the front-of-the-meter (FTM) market, with California, Texas and Arizona leading the segment. (The FTM market deployed 218 MW/729 MWh in the second quarter of 2021.)
California continued to lead the way in implementing FTM projects, with a trio of projects developed by NextEra Energy Resources near Blythe contributing most of the megawatt capacity for the quarter. Texas storage projects developed by Broad Reach Power also boosted FTM capacity in the third quarter.​
"Wood Mackenzie expects up to 4.7 GW of large-scale storage to be commissioned in 2021, meaning this record-breaking quarter is just the start of a wave of major new projects coming online this year and next," said Vanessa. . Witte, storage analyst at Wood Mackenzie.
The number of installations in the residential market has increased slightly as the number of fittings continues to increase, with a further 97.9 MW/225 MWh of new residential storage brought online in the quarter.
But project timelines for residential solar + storage remain problematic, with solar module and battery constraints contributing challenges to project backlogs. However, sellers and installers managed to increase the use of residential storage in the second quarter.
The utility market recorded the best quarter of 2021 so far, with a deployment of 43.6 MW/92.1 MWh.
Commercial projects with virtual net meters and community solar projects with connected storage contributed the bulk of the non-residential capacity in the third quarter, with most non-residential projects behind the meter in California.​
News from WoodMac