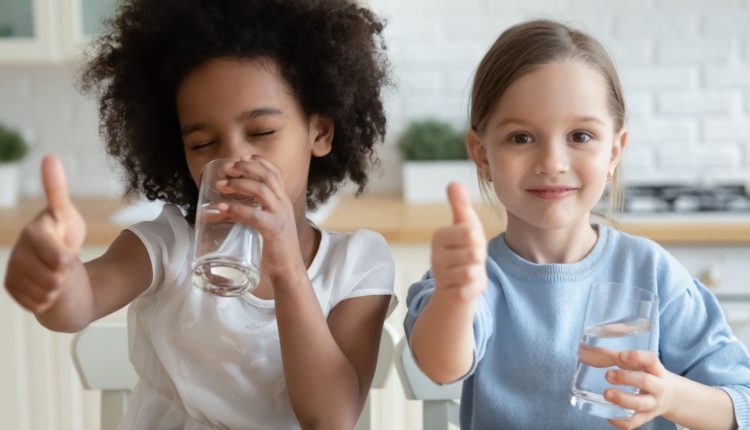 Asheville Water Resources undertakes multi-year process to identify and eliminate any source of lead from system
In March, the Environmental Protection Agency revised its lead and copper rule, which tightens regulations for removing lead from drinking water.
Among other things, the new requirements require water companies across the country to increase tap water testing and create an inventory of service lines to check for the presence of lead pipes in water systems, private pipes in the home and in primary schools and nurseries.
As part of these regulatory reforms, Asheville Water Resources will step up monitoring of the water pipelines in its distribution system. The City of Asheville has monitored its lead and copper system by random sampling since 1997 and has never found a significant problem. The city has always exceeded EPA metal sampling standards. These metals are most commonly found in older water systems installed in northern cities. However, as a best practice, Water Resources treats drinking water to reduce corrosion in water pipes and domestic plumbing.
Lead can cause brain and kidney damage in adults. In children under 7 years old, it can delay development and possibly cause learning difficulties. For this reason, the use of lead-containing solder, service pipes, and plumbing components was banned in the US in 1986; however, they remain in parts of the country's drinking water infrastructure, which largely predates Prohibition.

To comply with the new rules, the city has issued 120Water Audit Inc. maintain, which provides a database opportunity finder to ensure that Water Resources successfully conducts a multi-year compliance process.
"Asheville has proactively anticipated the revised Lead and Copper Rule mandates and with the rule finalized, we are excited to use the 120Water digital water solution to accelerate compliance and address multi-year challenges," said Water Resources Director David Melton. "Our goal is to provide unprecedented transparency in the efforts for our water customers."
The city's compliance efforts will focus on three areas:
Lead service line inventory — The revised lead and copper rule requires all water suppliers to have an updated and dynamic inventory map of lead service lines and a plan to replace lead service lines. Using 120Water's cloud-based platform and Lead Service Line Probability Finder, Asheville is developing a comprehensive inventory of service line connections and materials, helping the city to plan for service line replacement. 120Water also provides water sampling services and communications to meet the new requirement to notify customers of exceedances within 24-72 hours, depending on the lead content in drinking water.
School and Nursery Lead Inventory Fixture and Tap Water Samples — The new lead and copper rules require lead testing in elementary schools and nurseries, an entirely new responsibility for the city of Asheville. The requirement requires systems to test 20 percent of primary schools and daycare centers in their communities each year. The 120Water platform provides a central location for the data, down to the fixture level in each school. The easy-to-use application enables facilities personnel to map fixtures and collect samples on the go, rolling data into a public transparency dashboard that parents and anyone else wanting to access can access information about test status and results.
drinking water sampling 2021 — The new rule makes drinking water sampling more reliable by requiring water systems to follow improved sampling procedures and better targeted sampling locations. The City of Asheville aims to collect 50 tap water samples each year and report on the data collected. This is a time consuming effort that requires staff to manually dispense sample bottles, educate residents on the correct way to fill the bottle, and then collect the sample. 120Water will streamline Asheville's compliance efforts in 2021 by automating the delivery of sample kits and education to residents, and centralizing data management and workflows. Under the new rule, water systems are required to find and repair sources of lead if a sample in a home exceeds 15 parts per billion (ppb).
"We want to assure everyone that not only has the Asheville Water Resources checked for the presence of copper and lead in our system in the past, with these new EPA rules we have the ability to help homeowners identify if these metals are present in their homes. his plumbing system," Melton said.
As part of this initiative, the database probability findings will help identify neighborhoods where lead or copper has historically been used in plumbing or domestic soldering.
Home test kits are available on request, as they always have been. The city is also asking homeowners in all areas identified by the database to participate in home testing upon request.
For more information, including an FAQ, and to stay informed about the City of Asheville's compliance with the EPA's Revised Visit to the Lead and Copper Rule, https://www.ashevillenc.gov/department/water/lead-and-copper-sampling-and-testing.
Please email for questions LeadPrevention@ashevillenc.gov or call 828-259-5962.