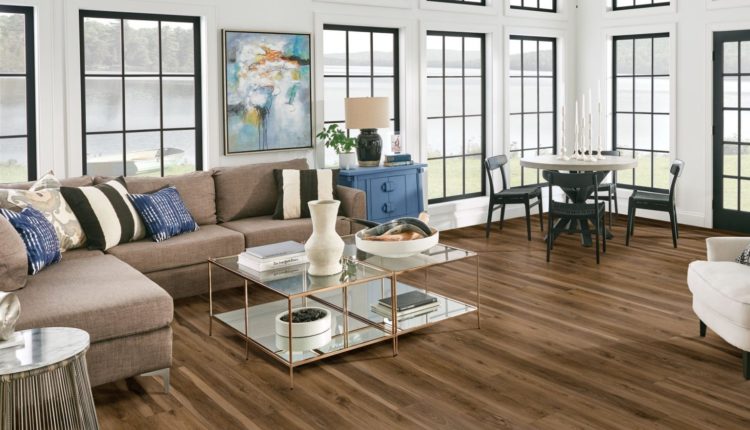 Armstrong wins four Good Design awards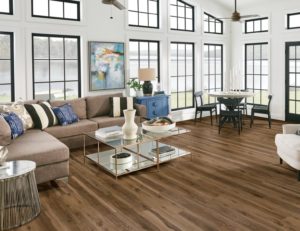 Lancaster, Pa.-Exchange Luxury Flooring, Theorem Luxury Flooring, Empower rigid core and Rest & Refuge Rrgid core from Armstrong Flooring were awarded the prestigious Good Design 2020 Award.
These awards are honored for quality design with the highest form, function and aesthetics and recognize products for multiple floor types (LVT and rigid core), as well as for both the commercial and residential side of the business. Each product features Diamond 10 technology, which the company claims offers industry-leading scratch, stain and abrasion resistance.
"Design, performance and innovation are key priorities of the Armstrong Flooring brand and we are honored to be recognized once again by Good Design," said David Thoresen, senior vice president of product innovation at Armstrong Flooring. "The recognition of four products, several of which have won numerous awards this year, is a great reflection of the company's investment in our products and a testament to our outstanding design team."
Founded in Chicago in 1950 by Eero Saarinen and Charles and Ray Eames, Good Design remains the world's oldest and most recognized program for design excellence.
About Exchange Luxury Flooring
The collection includes two different, yet compatible designs. System Gradient has a subtle ombre effect over a 6×36 shelf in a soft color palette. Also available in a 6 x 36 plank, Static offers consistent color saturation in a variety of neutrals and bright pops of color. The durability of the wear layer and Diamond 10 technology extends the life of the product, while the thinner structure results in a product with a 31% lower carbon footprint than our 3.2mm glued LVT.
About Theorem Luxury Floors
Theorem includes three unique designs: Alchemy, Algebra 1 and Algebra 2. Available in a 6 x 36 shelf, Alchemy ranges from bright to rich, dark shades, while Algebra 1 and Algebra 2 have a unique pattern. This collection also includes the Diamond 10 technology.
About Empower
Empower Rigid Core floors are constructed using Reinforced Mineral Core (RMC). This new core outperforms traditional rigid core products in both indentation and stability while remaining 100% waterproof, according to the company. The Diamond 10 technology coating provides protection against scratches and stains.
About Rest & Refuge
Rest & Refuge offers an ultra-dense core that offers impressive resistance to dents, a top-down 100% waterproof structure and an attached cushion. It also has a 20 mil wear layer and is available in 6.5 x 9 x 60 planks.