 Area women to speak at roofing expo | News, Sports, Jobs
Farrell Roofing has announced that Lorie Mets and Christina Donovan have been chosen as speakers at the International Roofing Expo in Las Vegas, Nev., on Wednesday, August 11. They are the only speakers chosen from New York State and will present on the topic "Security as a marketing tool."
Christina Donovan, CSP, ASP is the Safety Director for Farrell Roofing. While she never expected anything in the roofing industry, she believes she has found her passion in the mission to keep Farrell's best resource – their people – safe. Donovan has been in the safety field for eight years and holds the Certified Safety Professional and Associate Safety Professional designations through the Board of Certified Safety Professionals (BCSP). She is also an OSHA Construction Outreach Trainer, First Aid/CPR Trainer through the National Safety Council, and a professional member of the American Society of Safety Professionals (ASSP). Christina co-chairs the newly formed Western New York/Erie Pennsylvania Council of National Women in Roofing, along with her co-host and friend, Lorie Mets-Herman. Lorie is the Business Development/Marketing person for Farrell Roofing. She received her bachelor's degree in English Education from SUNY Fredonia, but it was her love of running fundraisers that led her to her current role. She has been with Farrell for five years, during which time she founded their marketing department. Mets-Herman is co-chair of the newly formed Western New York/Erie Pennsylvania Council of National Women in Roofing, along with her co-host and friend, Christina Donovan. "Our team is so proud and excited to have Lorie and Christina speaking on behalf of AW Farrell at the NRCA Conference (IRE)" said Marc Farrell, vice president. "They are exceptional examples of professional women in our industry"
In 2020, both attended National Women in Roofing Day in Dallas and realized that there was a huge lack of professional organizations for women in the roofing industry in Western New York. They decided to create the Western NY/Eastern PA branch of the NWIR. There are only two municipalities in the state and the other is in NYC. "Women make up 9% of the construction industry and about 0.5% of the roofing industry. National Women in Roofing is committed to supporting and empowering women in all facets of the industry. It's exciting to be part of an organization where women support each other, share talents and experiences and push each other to be successful in the industry." said Donovan.
National Women in Roofing is a volunteer-based organization that supports and advances the careers of female roofers from manufacturing to design to installation, research to repair to management and every step in between. It provides networking, mentoring, education and recruitment opportunities in the industry, from the rooftop to the boardroom, from the young professional at the start of her career to the experienced manager in the executive suite. Through a commitment to connect and empower women in roofing, NWiR members contribute to the overall improvement and professionalism of the roofing industry. Membership also includes and welcomes men who support the inclusion of women in the roofing industry. Working together, members are taking the industry to a new level of excellence by supporting and promoting women's contributions as an essential part of the future of roofing.
It is guided by a strong framework of statutes, processes and procedures designed to ensure the implementation of the association's pillars: industry recruitment, networking, education and mentoring.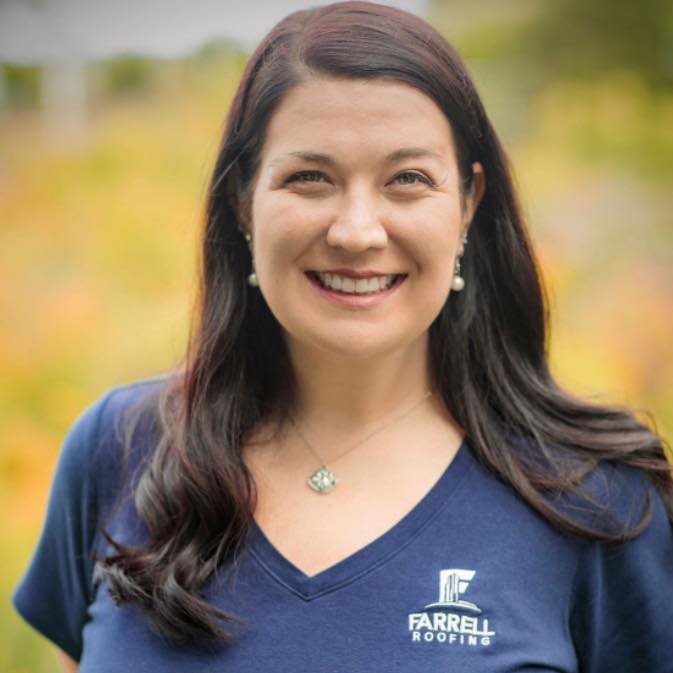 National Women in Roofing goes beyond traditional recruitment strategies to attract, hire and retain women who will bring diverse backgrounds, talents and experiences to the roofing industry and increase the professionalism and diversity of our community. It provides opportunities to communicate with and learn from women in the roofing industry, through strong, long-lasting and supportive networks with each other and by creating strategic alliances with other organizations. It creates quality learning programs and experiences for men and women to build successful businesses and careers in the roofing industry, with a focus on business skills, professional development and self-help to support their technical expertise and advance their careers. Most importantly, the organization mentors and empowers women in the roofing industry to assert themselves and achieve excellence in their chosen careers.
"It is such a tremendous honor to be a council leader for this amazing organization and all the women involved. The 2020 even in Texas was such a powerful experience that Christina and I knew we had to bring it to Western New York We are so proud to guide and empower other women in our field," Mets Herman said.
The International Roofing Expo is where contractors, remodelers and builders connect with manufacturers to discover the latest products, technologies and services on the market, while developing professional and technical skills. The content is compiled, screened and presented by pioneers in the roof and exterior construction sector. Every year, opinion leaders come together to share their knowledge and deliver exceptional educational content. The program is designed by industry, for industry. IRE's education programs provide the individual with practical skills-building solutions that can be immediately adopted and implemented. Improve skills and gain a competitive advantage in your field. There are 40 educational sessions per year at the IRE. "We are very excited to speak at the IRE expo in August. It's a great opportunity to learn from the best in the industry and keep up with the latest and greatest in roofing. We are humbled to be able to share our philosophy of using security as a marketing tool with those attending the expo," said Donovan.
"We are also so grateful to work for a company that allows us to grow and encourages us to shine. We are so proud to represent Farrell Roofing and Western NY on a national scale," Mets-Herman noted.