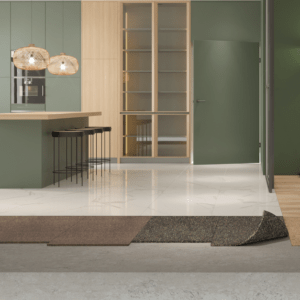 Amorim Cork Composites launches Acousticork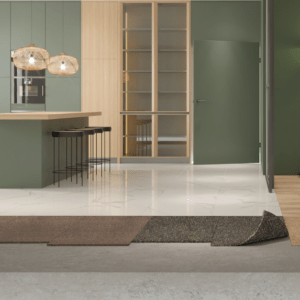 Mozelos, Portugal—Amorim Cork Composites launched a new cork product range with by-products from other industries, the Acousticork by Amorim, which provides sound insulation and impact sound control in buildings. Cork combines the high technical performance required by the market with the sustainability credentials needed to ensure the future of cities, the company said.
Increasing urbanization and increasing population density in urban areas lead to increasingly stringent standards and regulations for noise and vibration. As a result, there is more demand for high-quality and durable sound and vibration insulation systems. In response to this need, the company said it has released the Acousticork by Amorim range, which offers efficient and more environmentally friendly solutions such as cork-based underlayments, underlayments and vibration control materials.
Acousticork by Amorim underlays provide high performance, protect the building floor and ensure the ability to withstand high and variable loads, the company said. When installed under a floor, the underlays provide greater comfort, protection and longevity for ceramic, wood, LVT or laminate floors.
The Acousticork range also includes underlayments to meet the most demanding acoustic requirements. An underlay is intended to reduce the spread of impact sound and improve the acoustic insulation of buildings. According to the company, a subfloor is a resilient subfloor that is applied to the floor between the construction plate and the screed during the construction process. This range offers resilient layers made from natural and recyclable materials.
Another application where cork is equally valuable is in vibration-limiting materials due to the decoupling of the elements. When applied consistently throughout the building, these materials significantly improve quality of life and extend equipment life, the company said.
The mission of the Acoustic by Amorim range is "Build comfort with sustainability", as it combines excellent performance with a lower environmental footprint, through the different solutions offered on the market, according to the company.
The mix of cork composites with polymers from different industries, following the principles of the circular economy, results in a diversified portfolio of materials for acoustic, thermal and sound insulation, ensuring durability of performance with stable properties of the material throughout its lifetime of the building, the company said.