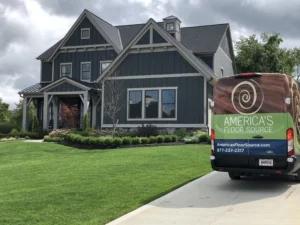 America's Floor Source acquires Reliant Flooring Solutions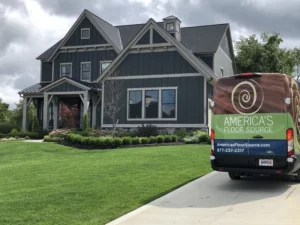 Columbus, Ohio—America's Floor Source has completed its acquisition of Reliant Flooring Solutions, a respected commercial flooring company based in Cincinnati.
"We are excited to welcome Reliant founder Butch Huffman and his team of commercial flooring experts to the America's Floor Source family," said Jason Goldberg, Founder and CEO of America's Floor Source. "The skill and experience they bring will enable us to significantly expand our commercial presence in all the markets we serve."
Reliant Flooring Solutions is a commercial flooring company offering the full range of commercial flooring products and services. Reliant has earned a reputation as one of Cincinnati's premier commercial flooring businesses, from concrete surface preparation, polished and decorative concrete, carpet and hard surface products, and installation services.
A veteran of the flooring industry for 38 years, Huffman began his career as an installer. "I've held just about every position in this industry," he said. Huffman's previous positions have included technical manager for Shaw Industries, hard surface division.
Strong relationships with key general contractors in Cincinnati and Dayton have opened doors and helped pave the way for Reliant's success — a formula with which America's Floor Source is very well known, Goldberg said. "We've been doing high street commercial jobs in Central Ohio for years, but we never had the right team to really build the commercial division into a powerhouse," Goldberg said. "That all changes with the addition of Butch and his team. We are now ready to significantly increase our commercial footprint."
America's Floor Source currently operates in Columbus, Cincinnati, Indianapolis, Louisville, Lexington and Madison, Indiana. By adding the expertise of Huffman and his team, America's Floor Source's commercial division expects significant growth in all markets, according to Goldberg.
Following the deal, America's Floor Source now employs more than 410 people in three states, with expected annual revenue in 2022 of more than $190 million. In 2021, AFS significantly expanded its presence in Cincinnati through the acquisition of JP Flooring, an established flooring dealer in that market since 1988. Later that year, AFS also acquired The Flooring Gallery, another independent flooring dealer with two locations in Louisville, and one each in Lexington and Madison.
In its current six markets, AFS serves a variety of different audiences, including homebuilders, homeowners, property management companies, wholesale customers and commercial customers.