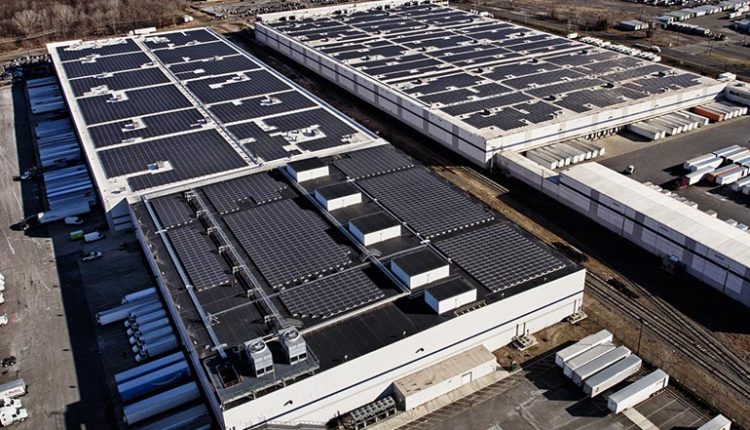 Amazon announces 8 new U.S. solar projects
Amazon has announced 18 new large-scale wind and solar projects in the US, Finland, Germany, Italy, Spain and the UK, totaling 5.6 GW of purchased capacity so far in 2021. Amazon now has 274 projects worldwide renewable energy and is on a path to supply 100% of its business with renewable energy by 2025 – five years ahead of the original 2030 commitment.
These new utility-scale wind and solar projects will bring Amazon's total committed renewable electricity generation capacity to more than 12 GW and 33,700 GWh when the projects become fully operational. The projects will provide renewable energy for Amazon's offices, fulfillment centers and Amazon Web Services (AWS) data centers that support millions of customers worldwide. The projects will also help Amazon deliver on its promise to produce the clean energy equivalent of the electricity used by all Echo consumer devices.
"We are acting quickly and with purpose to reduce our carbon emissions and tackle the climate crisis," said Kara Hurst, VP of global sustainability at Amazon. "Significant investment in renewable energy worldwide is an important step in delivering on The Climate Pledge, our commitment to be carbon neutral by 2040, 10 years ahead of the Paris Agreement."
Following today's announcement, Amazon is the largest corporate purchaser of renewable energy in the world, with 274 global projects, including 105 large-scale wind and solar projects and 169 solar roofs on facilities and stores worldwide. The new US solar projects announced today include:
Eight new US projects: Amazon has added more than 1 GW of large-scale solar projects in the US, including Amazon's first solar projects in Arizona and Georgia, and additional projects in Ohio, Texas and Virginia. In total, Amazon has enabled more than 6 GW of renewable energy in the US through 62 projects.
A second solar project combined with energy storage: Amazon's second solar project in Arizona, combined with energy storage, will allow the company to tailor solar generation to times of greatest demand, even when the sun is not shining. The 300 MW solar project is coupled with a 150 MW battery energy storage system, bringing Amazon's battery storage projects to 220 MW.
News item from Amazon