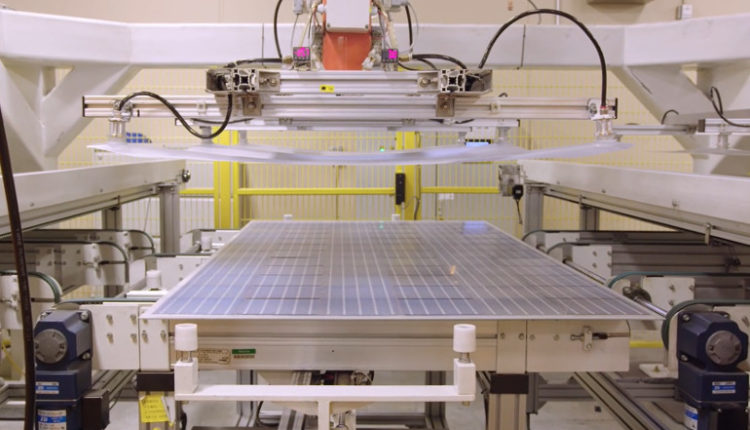 Altus Power agrees to buy 250 MW of solar modules direct from Heliene's Minnesota plant
Solar developer Altus Power has agreed to purchase up to 250 MW of high-efficiency solar modules from Heliene, made at Heliene's US manufacturing plant in Minnesota.
Under the terms of a three-year strategic supply agreement, Altus Power will have the option to purchase up to 250 MW of solar modules from Heliene for US projects. At a time of supply chain bottlenecks and trade volatility, which challenge the US industry's ability to meet rapidly growing solar demand, this agreement is designed to enable Altus Power to continue to deliver commercial, industrial, and community solar projects with the added value of Made in America solar PV modules.
In connection with the execution of the multi-year supply agreement, Altus Power has committed to invest up to $5 million in Heliene as part of that company's anticipated initial public capital raise in connection with its proposed reverse take-over transaction with Buzz Capital 2 Ltd . and listing on the TSX Venture Exchange.
"Many US solar developers are currently facing supply and trade volatility risks, causing potential project delays," said Martin Pochtaruk, CEO of Heliene. "We are pleased to partner with our customer Altus Power to help them develop the projects in their pipeline with confidence, as it's our mission to accelerate North America's clean energy transition. Altus Power's proposed investment in Heliene enables us to better capitalize on growing demand for domestic solar products and make good on our commitment to generate more well-paying manufacturing jobs in the US"
Heliene's modules are to be produced at the company's recently expanded manufacturing facility in Mountain Iron, Minnesota. These modules utilize the latest super high-efficiency monocrystalline PERC cells, which reduce cell-to-module losses through their half cut design, and are proven to withstand weather and mechanical stresses.
"We are excited to be entering into this strategic partnership with Heliene. Domestic made equipment and materials are becoming an increasingly important component of our procurement efforts and this supply certainty will be significant to our total module requirements," said Tony Savino, Co-Founder and Chief Construction Officer of Altus Power. "Altus Power is the only public, vertically integrated, C&I focused clean electrification company, and we build, own, and operate hundreds of commercial and industrial scale solar projects across the United States. Many components go into the design and buildout of these solar systems, and having a reliable, steady supply of solar modules is critical to our growth strategy. We look forward to continuing to partner with manufacturers of various solar system components, to enable Altus Power to maintain our leadership position in empowering communities and enterprises to transition to renewable energy."
News item from Altus Power